Eastern Ukraine Referendum Set to Begin as Kiev Issues Warning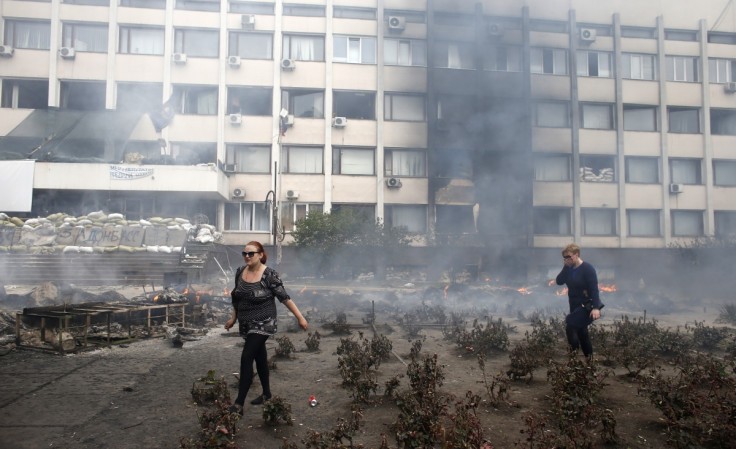 Two eastern Ukrainian regions - Donetsk and Luhansk - are holding a referendum conducted by pro-Russian separatists as Kiev's federal government has warned of stepping in if the voting goes ahead.
The referendum will decide whether to declare the regions as sovereign people's republics.
The referendum question is said to have been deliberately kept ambiguous: "Do you support the act of self-rule of the People's Republic of Donetsk?" This could also mean autonomy from Ukraine.
Polling stations across 53 locations are controlled by the pro-Russian separatists and they say the stations are ready for voting.
More than three million ballot papers have been printed for eligible voters. Polling stations will remain open between 08:00 and 22:00 local time and counting will begin shortly after voting ends.
The regions have been the flashpoint of recent tensions in the country, which is increasingly moving towards a full-fledged civil war. The regions have been calling for autonomy from Ukraine on the lines of the Crimean breakaway from Kiev.
The vote has been condemned by both the west and Kiev.
The pro-Russian campaigners "don't understand that this would be a complete destruction of the economy, social programmes and general life for the majority of the population", acting president Olexandr Turchynov wrote on his official website.
"This is a step into the abyss for the regions."
Ahead of the referendum, in the southern port city of Mariupol, in the Donetsk region, skirmishes on Friday (9 May) killed at least seven people and injured several others.
"The main problem would be if we are attacked tomorrow, that would be the main problem. Otherwise now we already have ballots. Ballot boxes as you can see are being loaded in trucks, we have places (to hold the vote)," election official Anatoly Khmelevoy told Reuters.
© Copyright IBTimes 2023. All rights reserved.