Refugee crisis: Smugglers offer 'bad weather discount' to migrants willing to make winter Mediterranean crossing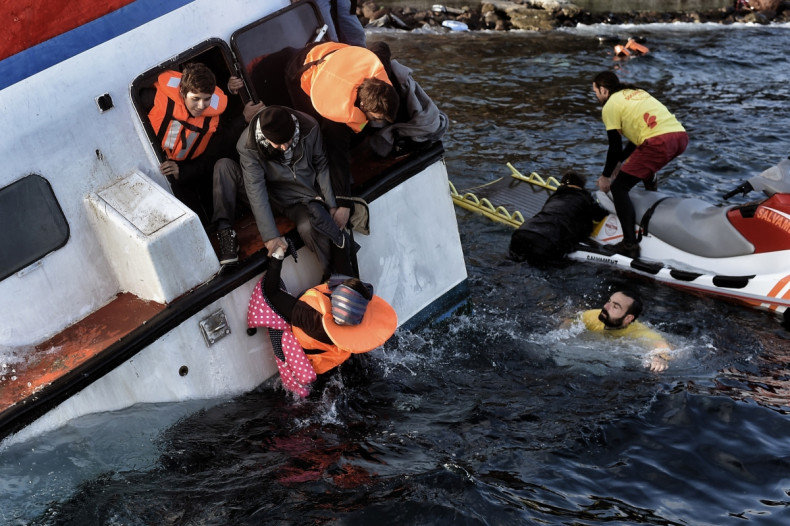 "Ruthless" people smugglers and traffickers are giving discounts to refugees willing to risk crossing the Aegean Sea from Turkey to Greece despite rough waters and strong winds, as the latest shipwreck of two refugee boats off the islands of Kalymnos and Rhodes killed at least 21 people.
The surge in numbers of refugees, mostly Syrians, Afghans, Iraqis and Palestinians fleeing war and destruction, to Greek islands is mainly due fears that European borders will close once they reach northern Europe, according to Carlotta Sami, spokeswoman at UN refugee agency for southern Europe. "They are rushing to leave Turkey for Greece, pushed by the worsening situation in their countries of origin and exploited by ruthless smugglers who are giving them discount if they are willing to cross with bad weather," she told IBTimes UK.
As opposed to the small dinghies used this summer, smugglers have started to operate with large wooden boats that can carry more than 200 refugees. These overcrowded, inadequate vessels have been roughly divided in different sections using poor material that at the slightest pressure collapses. "The smugglers are exploiting the refugees' fears," Sami said.
In the latest incident, at least 18 people have died when a wooden boat carrying 155 people capsized off Kalymnos island. Another small boat overturned near Rhodes island, killing three people. At least 10 of the dead were children.
Save The Children and the United Nations (UN) refugee agency estimates that more than 70 children have died attempting the same crossing as Alan Kurdi, the three-year-old Syrian boy whose body was found face down on a Turkish beach, prompting worldwide indignation.
"We need search and rescue operation in the Greek islands. The coastline is very long but we need to train the personnel just like we did in Italy for Libya boats," Sami said.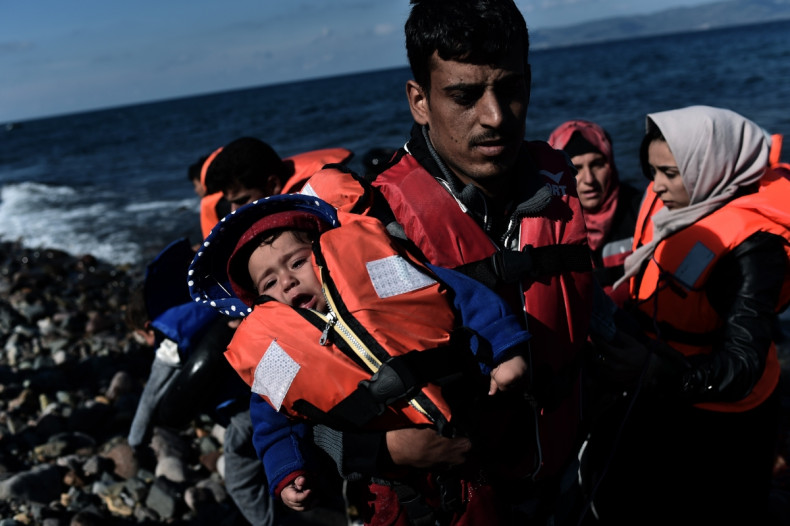 The deaths occurred amid a surge of crossings to Greek islands involving migrants and refugees from Syria, Afghanistan and other countries. Seven people were killed on Thursday (29 October) after a wooden boat capsized off the island of Lesbos. The overcrowded fishing boat, carrying around 300 people, capsized overnight when the upper deck collapsed on the mass of people below. According to some reports, a second boat accidentally crashed into the vessel causing it to sink.
Charity workers warned that the wave of refugees to Europe is far from over, despite the upcoming winter weather. Over the summer, the Aegean Sea island of Lesbos, which lies less than six miles from the Turkish coast, became the main route for thousands of asylum-seekers from the Middle East and Africa hoping to reach safety in the European Union (EU). Unexpectedly, the arrivals have not scaled down in the past few weeks, despite the worsening weather, rough seas and upcoming winter conditions.
"We've made the assumption that the numbers of refugees would go down in winter, but that assumption has been proven wrong," Kirk Day, the International Rescue Committee's Greece team leader, told IBTimes UK. "Last week, we've seen the biggest day of arrivals with over 8,000 coming in one day on Greek islands. Despite the fact that the summer has been incredibly challenging, I believe that we're in the darkest days now."
The UN said on 20 October that over half-a-million refugees and migrants have arrived by sea in Greece this year. About 27,500 people remained in transit on Greek islands near Turkey, with many fearing that European borders will close again once they reach northern Europe.