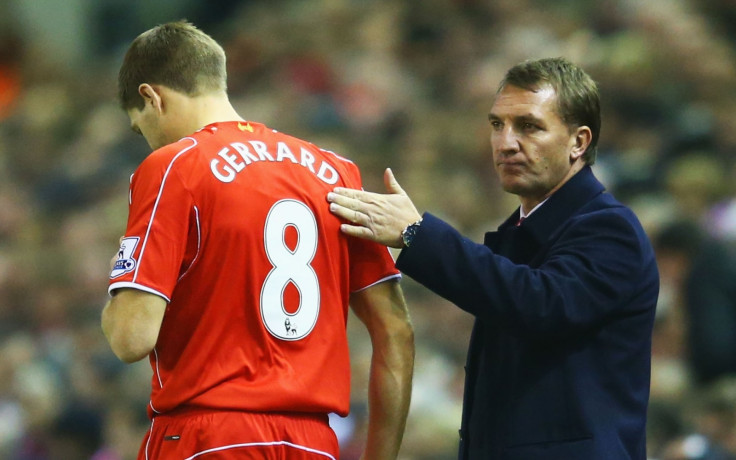 Liverpool manager Brendan Rodgers says departing captain Steven Gerrard turned down an offer to remain at the club in a coaching capacity in order to seek a new challenge abroad.
Gerrard confirmed on Friday that his 17-year Anfield career will come to an end at the climax to the 2014-15 season, with reports suggesting he could move to Major League Soccer.
The decision for the Liverpool skipper to leave came after negotiations regarding a new contract collapsed, with Rodgers saying Gerrard was offered an extension coupled with a role within the club's coaching setup before deciding to move on.
"Steven knew my feelings on wanting him to be here," he said. "He wasn't ready to move into coaching, he still sees himself very much as a player.
"He leaves here on great terms with myself and the owners. He has been a brilliant captain for me. I wanted him to stay here.
"He sees himself going on to play a couple more years. Naturally it would have been tapered a bit in the next few years."
Reports on Saturday suggested that Liverpool would launch a bid to sign the 34-year-old Gerrard on loan next January, but responding to the claims Rodgers said: "He's still a player here now for this season. Not thinking beyond that."
Confirmation of Gerrard's departure sees him become the second experienced player to leave Liverpool in three seasons, after Jamie Carragher confirmed his retirement in 2013.
With Dejan Lovren having failed to fill the void left by Carragher since moving from Southampton in the summer, Rodgers faces the task of having to replace both legendary figures and the Northern Irish manager admits it is "impossible" to find a carbon copy for Gerrard.
"Not too many managers get to manage the situation [of Carragher and Gerrard leaving]," he added. "It's about finding the next one.
"It's nigh on impossible to find a replacement for Steven of that stature and quality. He is unique in his play and behaviour. You can't find a direct replacement. But for us it will always be about the team. We're renowned for having top-class players."