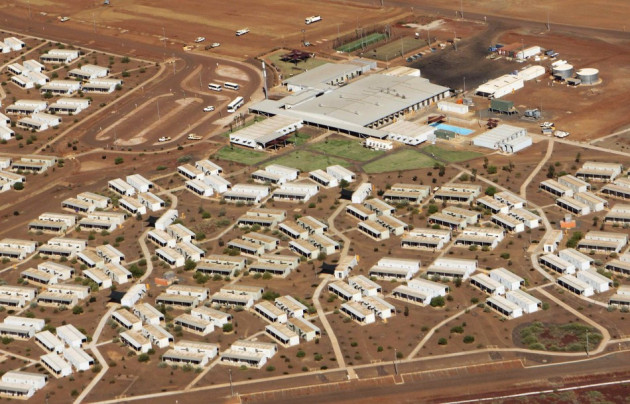 The Reserve Bank of Australia (RBA) has slashed its interest rates to the lowest level since the global financial crisis in a bid to boost the economy amidst slump in the mining industry.
In its last meeting for 2012, the central bank lowered the benchmark rate by 25 basis points to 3 percent. The decision was in line with analysts' expectations after a slew of weak economic indicators from the country.
RBA Governor Glenn Stevens said in a statement that while the full impact of earlier monetary easing measures were being awaited, "the Board judged at today's meeting that a further easing in the stance of monetary policy was appropriate now".
"This will help to foster sustainable growth in demand and inflation outcomes consistent with the target over time".
The latest cut takes the rates down to the lowest since April 2009. But it still remains high compared to many other developed nations.
Recent weak indicators had raised concerns on the Australian economy. Mining profits had dropped in the third quarter from the second, while retail sales remained little changed in October.
Unemployment had surged to its highest level in more than two years in September and remained unchanged in the next month. Economists expect the jobless rates to further increase. The November data is set for release later this week while a report showed that job ads dropped for the eighth month in November.
The strength of the local currency has also hurt the economy. Speculations on the rate cut had earlier weighed the Australian Dollar down, but Reuters reported that the currency actually firmed a quarter of a cent to $1.0445 after the central bank decision.
RBA had unexpectedly retained its interest rates in its previous meeting after an unprecedented jump in inflation rate. In its latest statement, the bank has said that inflation is consistent with its medium-term target, with the underlying gauge remaining at about 2.5 percent.
The focus is now expected to turn to the major banks in the country to see if they will pass on the rate cut. Prime Minister Prime Minister Julia Gillard had earlier encouraged banks to reduce their rates, considering the economic conditions.
"Banks should take into account that Australian families will be looking to them to pass the interest rate reduction on in full," she said.
"Even with the resilience of our economy, many families find it difficult to make ends meet."