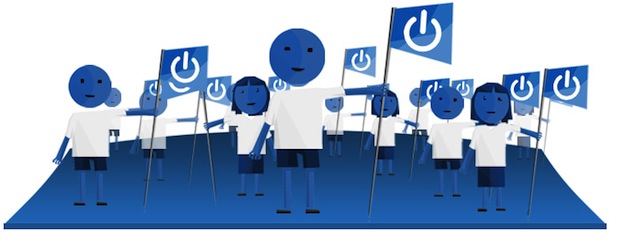 One year on from revelations by former National Security Agency (NSA) contract worker Edward Snowden that intelligence agencies were conducting surveillance on an unprecedented scale, some of the world's largest websites are making a stand against state spying.
The Reset the Net campaign has drawn support from the usual internet campaigners of Reddit, Imgur and Boing Boing - who successfully protested against SOPA - but also includes contributions from internet giants like Google and Mozilla.
Today Google signalled its support for the campaign by announcing End-to-End, an email encryption service for its Gmail customers that makes it harder for third-parties to monitor emails.
The day of action takes place on thursday, 5 June, on the anniversary of the first NSA surveillance story breaking, with the intention of highlighting privacy issues and fighting plans to limit internet freedom.
"We can take back control of our personal and private data one website, one device, at a time," said Erik Martin, general manager of Reddit. "We're proud to stand up for our users' rights and help Reset the Net."
Advocacy group Fight for the Future is co-ordinating the campaign, spear-heading over 200 organisations and companies in the day of action.
Internet users visiting the websites of those taking part will be greeted with a "splash screen" detailing the reason behind Reset the Net and inviting them to sign an online petition to install privacy and encryption tools to secure their personal digital footprint against surveillance.
"Freedom to be yourself is everything," Tiffiny Cheng, co-founder of Fight for the Future, said. "No government can take that away from us, so we're going to use the power we have to take it back.
"Now that we know how mass surveillance works, we know how to stop it. That's why people all over the world are going to work together to use encryption everywhere and make it too hard for any government to conduct mass surveillance."