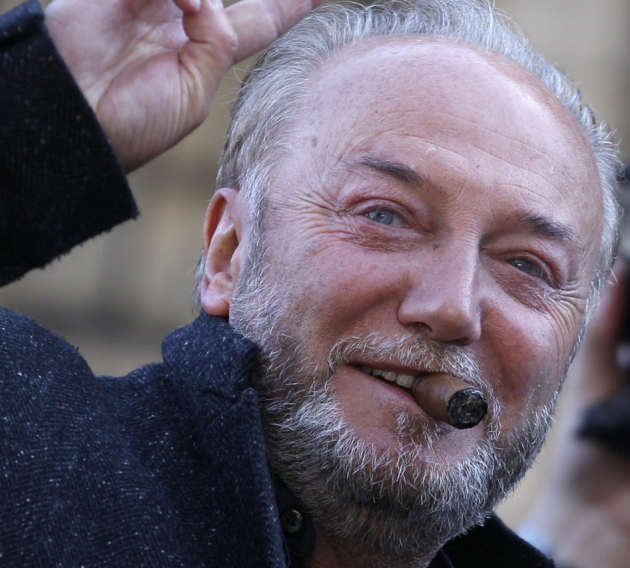 The leader of the Respect party, which colourful MP George Galloway represents in parliament, has quit her post.
Salma Yaqoob has walked out of Respect a decade after she helped found the anti-war movement. In a statement, she blamed a "breakdown in trust."
But Galloway has remained tight-lipped on the power vaccum left at the top of the far-left party. A spokesman at his office in Westminster insisted: "There is no comment."
Yaqoob said: "It is with deep regret that I have decided to resign from Respect. The last few weeks have been extremely difficult for everyone in the party.
"I feel necessary relations of trust and collaborative working have unfortunately broken down. I have no wish to prolong those difficulties, and hope that they may now be drawn to a close."
In August Galloway sparked controversy with his web video comments about rape and sexual consent.
The 58-year-old suggested that consent was not needed each time before sex. He was commenting on the controversy around Julian Assange, the WikiLeaks founder who has been battling extradition proceedings from Britain to Sweden to face sex crime charges.
In March, Galloway, who is Respect's most high-profile figure, overturned a large Labour majority in Bradford West.
The Scottish rabble rouser joined the Respect coalition in 2004 after being thrown out of the Labour party for bringing it into dispute over comments about Tony Blair.
Galloway said leaders of the Western coalition that had invaded Iraq had lied ahead of the campaign and then attacked it "like wolves".
Blair said his comments were "disgraceful and wrong". Yaqoob used similar terms to condemn Galloway's comments on rape.
Respect national secretary Chris Chilvers said: "While we are obviously very sorry that Salma has decided to leave Respect, we would like to thank her for the great contribution she has made over the last decade. We look forward to working with Salma in the future in pursuit of our shared values and objectives."