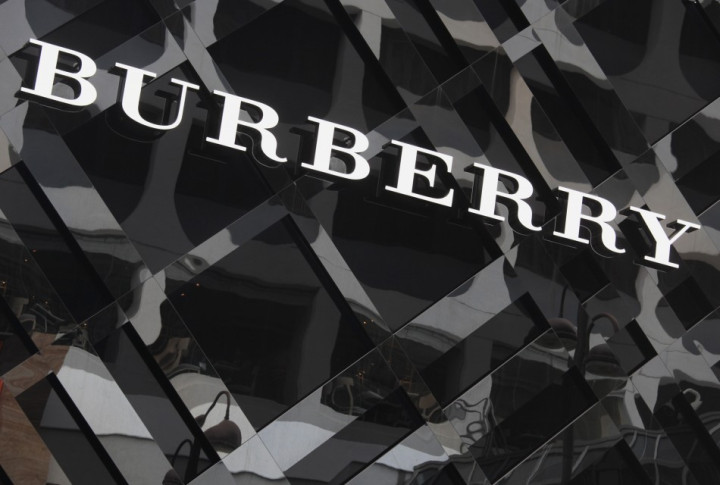 British retailer Burberry reported a jump in underlying retail revenue for the three months ended 30 June 2013, beating expectations, as consumers in Asia and the Americas bought more of its luxury merchandise.
The company raked in £339m (€394m, $505m) from retail sales during its first fiscal quarter, from £280m a year ago - an 18% increase on a constant currency basis. Of this 18%, comparable store sales growth was 13%, Burberry said in a statement.
Analysts had forecast first-quarter sales revenue to increase to £316m on average, according to a company poll. Burberry's stock was trading 3.80% higher at 10.23am in London and the company has a market capitalisation of £9.9bn.
The company said it forecasts a modest increase in its normalised retail and wholesale margin from last year's 17.1%. LVMH Moet Hennessy Louis Vuitton, the world's leading luxury goods company, reported an operating margin of 21% last year.
Burberry has maintained its full-year guidance for the current financial year.
Exceptional response
The group reported an 'exceptional' consumer response to its Spring/Summer 2013 collection during the quarter. Outerwear and large leather goods accounted for more than half the growth, while men's accessories and tailoring outperformed. The company also sold more of its higher-priced London and Prorsum lines as a percentage of sales.
Comparable store sales during the first quarter grew by at least 10% in the Americas and the Asia-Pacific, led by a demand for Burberry's expensive products in mainland China and Hong Kong. While footfalls at its stores were 'soft', customer traffic increased 'strongly' online, according to the statement.
"Spring/summer 2013 was a standout season driven by innovative marketing, cohesive monthly fashion groups and exception execution from all corporate and regional teams.
"Looking forward, the macro outlook remains uncertain and we will continue to focus our investment on profitable high growth opportunities by channel, region and product categories," chief executive Angela Ahrendts said in the statement.
Last month Burberry said it expects a lower pre-tax profit for the first six months to September, as it phases out its wholesale business. First-half profit in 2012 was £173m.
The Asia-Pacific region accounts for a little over a third of the group's business. Burberry has 469 stores worldwide, almost a half of which are located in the Asia-Pacific. It also sells its goods through 64 franchisee-operated stores.
Burberry logged a better-than-expected rise in pre-tax profit for the financial year ended 31 March, buoyed by a stronger demand for its goods in the Asia-Pacific region. Adjusted pretax profit rose 14% to £428m.