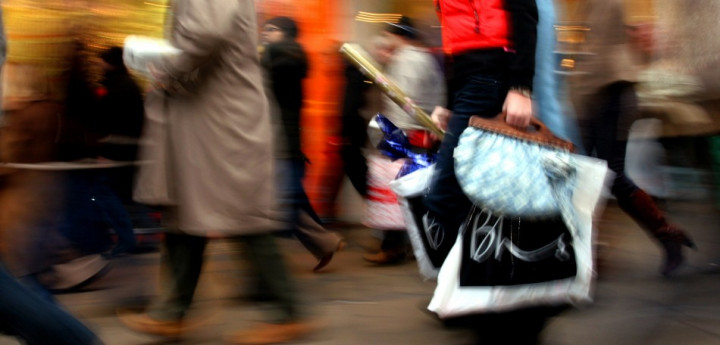 Consumer confidence lifted in September amid improving economic data, a good sign for moribund UK retailers that have been struggling in market where demand has been dampened by recession.
Retailers need to recover lost sales ground in the Christmas period, the most important trading time of the year for shops, after the anticipated boosts from the London 2012 Olympics and the Queen's Diamond Jubilee failed to materialise, and wet summer months saw washout weather.
Researchers GFK NOP found that consumer confidence in the UK lifted by one point to a reading of -28 in September on its index.
"Small though this month's rise is, the Index is now higher than at any time since June last year, which the government and retailers will hope means that we could be seeing the start of an uplifting autumn," said Nick Moon, Managing Director of Social Research at GfK, adding that there are "some grounds for optimism".
Despite the positive move in consumer confidence, it is not yet a conclusive recovery from the malaise in demand.
"We will have to wait for next month's figures to see if there has been a real change in public mood and people are beginning to feel more secure economically just in time for Christmas or whether this is just an end-of-summer blip," said Moon.
As the UK recession deepened to become the longest double-dip decline since World War Two; with no solution to the eurozone crisis that continues to loom ominously over the British economy; and a lengthy period of stagnant wage growth that was far outpaced by a rising cost of living, consumers have been hard-pressed and reined in their spending to shelter their finances from the economic storm.
This has left retailers with seriously dampened demand and watching sales plummet as their base costs rise because of volatile commodity prices.
Stock wastage has been rife as summer lines struggled to leave the shelves with record rainfall in the early summer months.
London 2012 had no effect on retail sales. Similarly neither did Jubilee festivities.
Shops are now eyeing Christmas as the time to pick up some lost sales from the months beforehand, else some of the smaller retailers may face closure without the protection of vast capital reserves that their bigger rivals boast.
"For most retailers Christmas is always the most important time of year. It's particularly crucial this year," said Richard Dodd, head of media and campaigns at industry association the British Retailers Consortium (BRC), in a previous interview with IBTimes UK.
---
Follow @shanecroucher