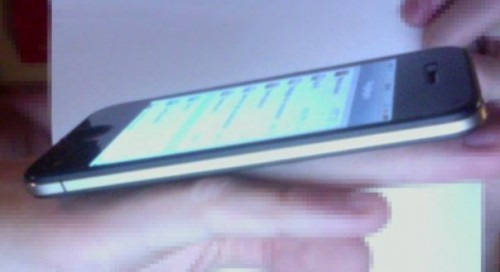 Another fresh, unconfirmed rumour regarding Apple's currently fanciful iPhone has emerged as yet another anonymous retail source has come out of the woodwork claiming Apple plans to have the smartphone in stores this October.
The rumour first appeared on CNET UK after an unnamed source allegedly wrote to the website claiming to have detailed knowledge regarding Apple's iPhone 5, including its screen size, processor power and release date.
The source claimed to have received the information during "a staff training event." Past the information regarding the future iPhone's release, the source reportedly went on to state that the device would house a 4 inch screen and be powered by a dual-core 1.5GHz processor.
"They also said an announcement will be made in the next week to two weeks, and they won't start stocking it until very late 2011 or early 2012," commented CNET UK's anonymous source.
The new rumour adds to a host of speculative claims regarding Apple's fabled next entry into its iPhone franchise.
One of the largest currently doing the rounds suggests that Apple may have repeated its 2010 iPhone 4 debacle, again losing a prototype version of its next iPhone.
The rumour, again originally from CNET, suggested an Apple employee had lost a prototype version of the iPhone while out drinking in San Francisco.
In keeping with its stone-wall policy towards the media, Apple again declined all requests to comment on the new rumour.