Hundreds of beautiful vintage cars are going on show – and on sale – in Paris during Retromobile, a fair that has made the French capital a car collector's capital.
For the last eight years, the Artcurial Motorcars auction has been the keenly anticipated highlight of the show, becoming known as the most prestigious annual car sale in Europe. For its 2018 auction, Artcurial has assembled 254 collectors' automobiles and motorcycles that are sure to spark bidding wars among international enthusiasts.
One car sure to excite interest is the rarest of all Ferrari supercars – the FXX. Only 38 were made, and sold to hand-picked buyers (apart from one that was gifted to racing driver Michael Schumacher). The owner of the model on sale decided to store it, preserving the car in its original state. It has covered less than a hundred kilometres at low speed – travelling only one kilometre in fifth gear, while sixth has never been passed. It is estimated to fetch up to €3,200,00 (£2.84m).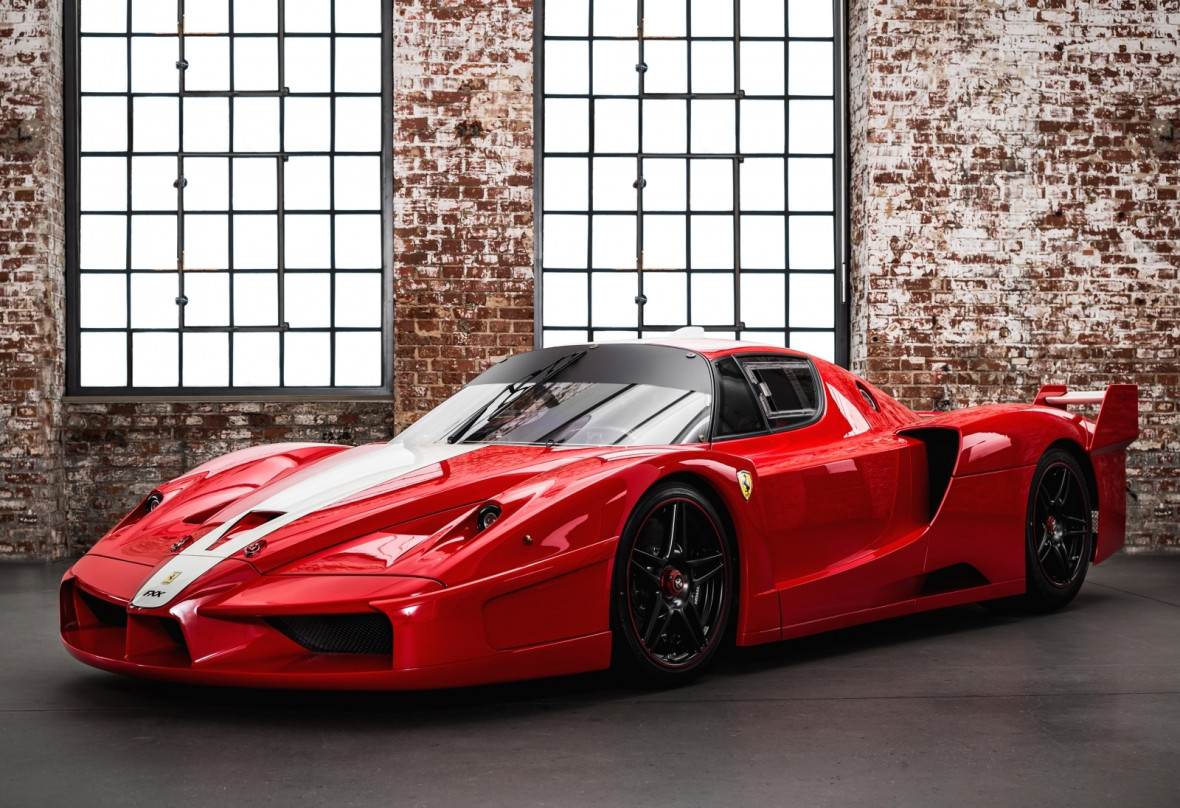 IBTimes UK presents highlights of the Artcurial auction, including a stunning 1938 Bugatti expected to fetch up to 3,500,000 euros (£3.11m), plus several competition cars with outstanding race provenance, and a rare – and pristine – Ferrari 250GT Cabriolet expected to fetch up to nine million euros (£8m).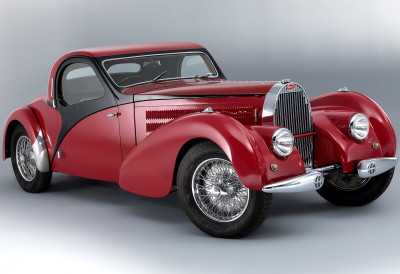 The Artcurial sale will be held on Friday 9 and Saturday 10 February, with viewing from Wednesday 7.
---
Elsewhere at Retromobile, fans of Johnny Hallyday can get their hands on vehicles owned and driven by the late French rock singer. Sotheby's is selling his 1965 Iso Grifo A3/C, designed by Giotto Bizzarinni, who made his name at Ferrari before deciding to start his own company. It is expected to fetch up to three million euros (£2.66m). Sotheby's were also selling a Harley Davidson that was owned by Hallyday.
A Ferrari 512 TR driven by 'the French Elvis' between 1994 and 1997 is being sold by the Osenat auction house, who point out that the car's dashboard has been heavily scratched by Hallyday's many elaborate rings.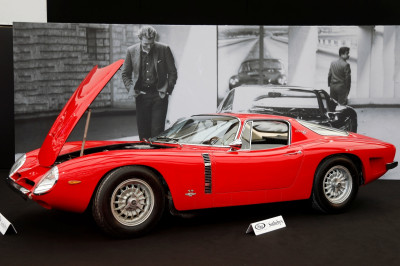 Citroën is showing historic DS models, including a limousine ordered by General Charles de Gaulle in 1968, with the registration number 1 PR 75 (PR for President of the Republic). At 6.53 metres long, it was designed to exceed the length of the Lincoln used by the president of the United States. In fact, Richard Nixon got to travel down the Champs-Elysees in it in March 1969.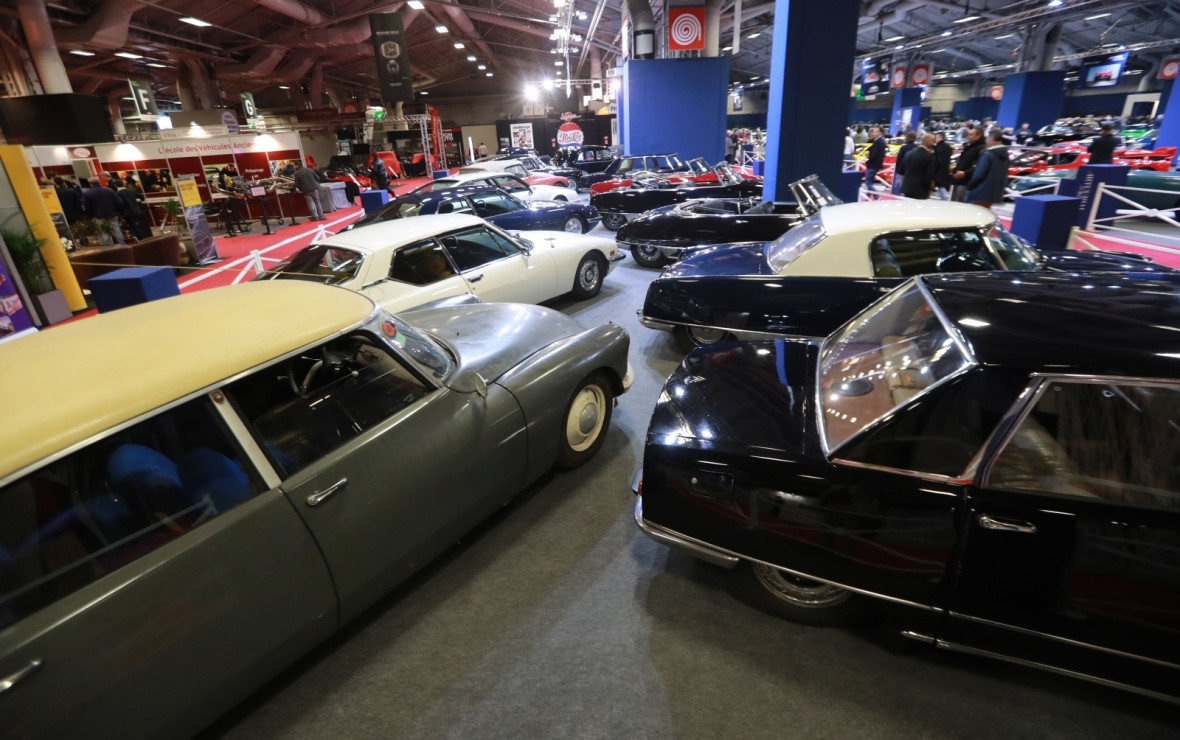 Bonhams win the award for most dramatic auction venue. Their Les Grandes Marques du Monde vintage motor cars and motorcycles auction is being held in the historic Beaux-Arts Grand Palais exhibition hall, built for the Universal Exposition of 1900. The Bonhams sale includes the Alfa Romeo in which Richard Shuttleworth won the Donington Grand Prix in October 1935.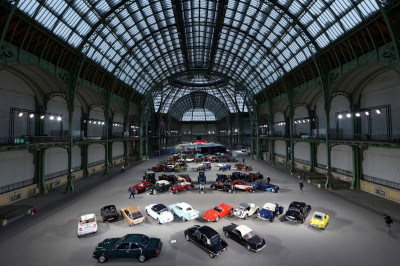 The 2018 Retromobile exhibition, now in its 43rd year, brings together over 600 cars and an array of industry professionals in 65,000 square feet of space at the Porte de Versailles in Paris. IBTimes UK presents some of the hundreds of rare vehicles on show in Paris this year.