How Edward Snowden 'hid with refugees' in Hong Kong to evade capture
How the most wanted man in the world escaped Hong Kong and ended up in Russia.
Two weeks prior to boarding a plane that would eventually land him in Russia, former NSA operative Edward Snowden – who had just leaked an unprecedented amount of secret files from the US intelligence community – lived rough with asylum seekers in Hong Kong to evade capture.
The spy-turned whistle-blower travelled to the city and checked into the upmarket Mira hotel in June 2013, where he went on to meet journalists to hand over the explosive files showing how global spooks were using sophisticated tools to monitor the calls and internet activity of millions of civilians worldwide.
After the revelations started to leak, the impact was immediate. With media organisations descending on the hotel, Snowden was forced to flee.
For two weeks, between 10-23 June, the American's exact whereabouts were unknown – until now. Based on interviews with The New York Times and the National Post it has been revealed that Snowden was living among asylum seekers in the city.
"It was clear that if Snowden was placed with a refugee family, this was the last place the government and the majority of Hong Kong society would expect him to be," Snowden's Hong Kong lawyer, Robert Tibbo, told the New York Times. "Nobody would look for him there. Even if they caught a glimpse of him, it was highly unlikely that they would recognise him."
Tibbo, alongside another lawyer called Jonathan Man, came up with the plan for Snowden to hide with a number of their clients in the more impoverished regions of Hong Kong. While reportedly disguised in a "dark hat and glasses", the whistle-blower was sent to a number of locations before finally boarding the flight to Russian – where he still resides under asylum.
"I did what I had to do, and could do, to help him," Tibbo told the National Post in an interview. "They wanted the data and they wanted to shut him down. Our greatest fear was that Ed would be found." Man agreed, saying: "We knew [the asylum seekers] because we had helped them on their [immigration cases]. And we knew they would not betray us."
One of the asylum seekers that accommodated Snowden, a Filipino woman called Vanessa, was living in a "tiny two-room apartment" when she took him in.
"I had no idea who [Snowden] was," Vanessa said. "My lawyer Robert Tibbo told me this man needed help. So I let them come into my house. They talked and I gave them privacy. Then he [Tibbo] told me he wanted him to stay with me. They didn't explain anything; just that he needed help, safety and do not talk to anyone."
During this time, according to the reports, Snowden rarely left his accommodation and mostly ate McDonalds, burgers and pizza. On at least one occasion, his legal representatives sent him cakes that were also transporting USB drives then used "to communicate".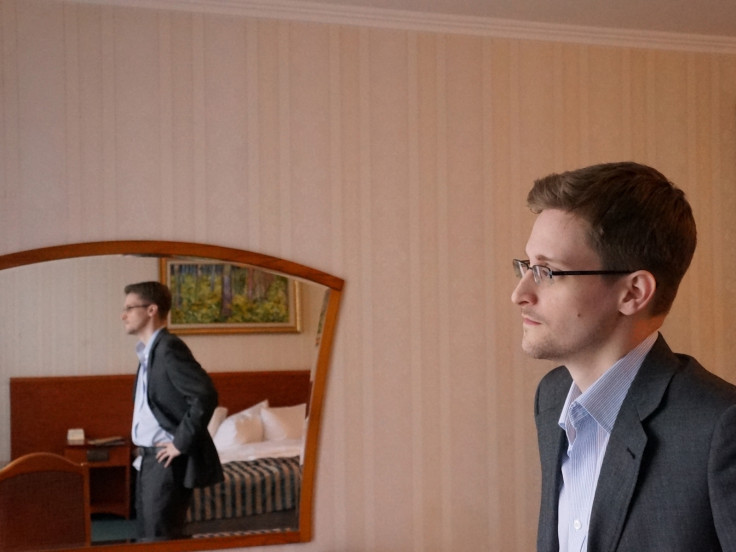 Edward Snowden poses for a photo during an interview in an undisclosed location in December 2013 in Moscow, Russia.
Barton Gellman/Getty Images
Another refugee in the city, called Ajith, was a former solider in the Sri Lankan military. "I was very happy to help him," Ajith told the Post. "This famous person was a refugee too, same as me." Snowden stayed in this location for one night.
On 21 June, Snowden was formally charged by authorities in the US – forcing him to rethink his ongoing strategy and move on to a safer location before his passport was revoked. At this point, any refugees that were found to be helping the former NSA and CIA analyst could be charged with aiding a fugitive.
Snowden, in an exclusive interview with the National Post via encrypted chat, remained thankful for the help during his time on-the-run in Hong Kong. "Imagine the world's most wanted dissident is brought to your door. Would you open it? They didn't even hesitate," he said.
"I'll always be grateful for that. If not for their compassion, my story could have ended differently," he continued. "They taught me no matter who you are, no matter what you have, sometimes a little courage can change the course of history."
Yet to escape Hong Kong, Snowden needed help. It was at this stage when WikiLeaks became embroiled in the story – with Julian Assange and Sarah Harrison, a staffer with the whistle-blowing organisation, helping to book transport and appeal to countries with asylum requests.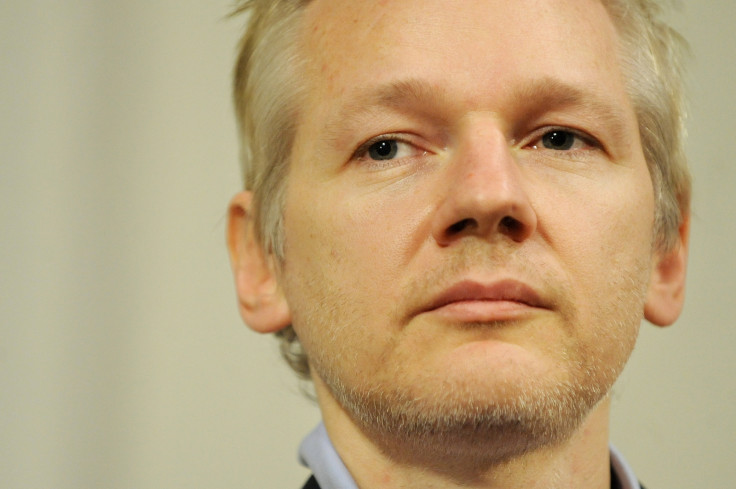 Harrison bought "more than a dozen airline tickets to different destinations" to throw off any media, police or intelligences on their tail. The intention was to travel to Latin America but after the US cancelled Snowden's passport at a stop-off in Russia, they were stuck.
"I never intended to end up in Russia, much less chose it," Snowden said. "When my government learned I had departed Hong Kong en route to Latin America, they cancelled my passport trapping me in a Russian airport."
Three years later, Snowden remains there. He spends his time working with the Freedom of the Press Foundation, conducting speaking appearances and even consulting on Hollywood projects. Despite being one of the most wanted men in the world, he has continued to live a semi-normal life alongside his girlfriend, Lindsay Mills. "I sleep in Russia, but thanks to technology, I move all over the world," he said.
© Copyright IBTimes 2023. All rights reserved.