Revealed: Worst places to shop in Britain and why Topshop's Sir Philip Green will be furious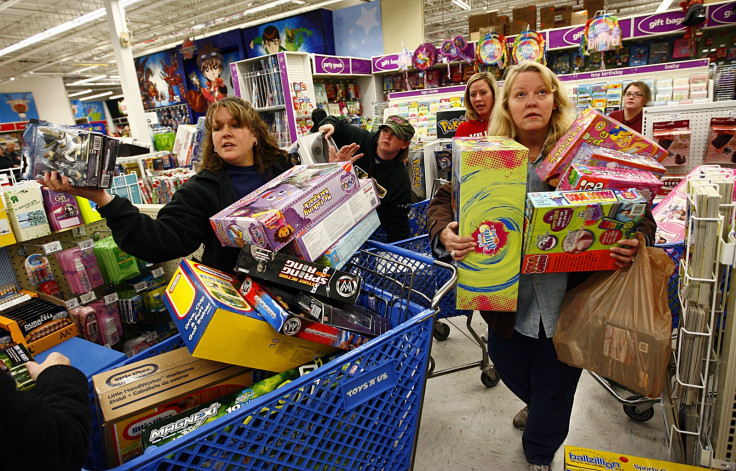 Some of Britain's biggest retailers, including Tesco, WHSmith and H&M, have been slammed by consumers for long waiting times, busy stores and unhelpful staff in a Which survey of 100 retailers.
Mobile phone chain EE was the worst ranked shop, according to report by the consumer watchdog. Sports Direct, owned by billionaire Mike Ashley, was ranked 94th and the list made sorry reading for the pugnacious Sir Philip Green – often hyped as the king of retail – whose Topshop/Topman, Burton and Dorothy Perkins brands all ranked in the bottom 20.
BHS, recently sold by Green, came bottom of both the clothing and department stores categories, with several customers describing its products as "outdated". Which even warned: "Based on our results, it needs to work hard if it wants to turn itself around and start appealing to shoppers again."
Other big hitters to score poorly include Asda, Primark, JD Sports and Vodafone.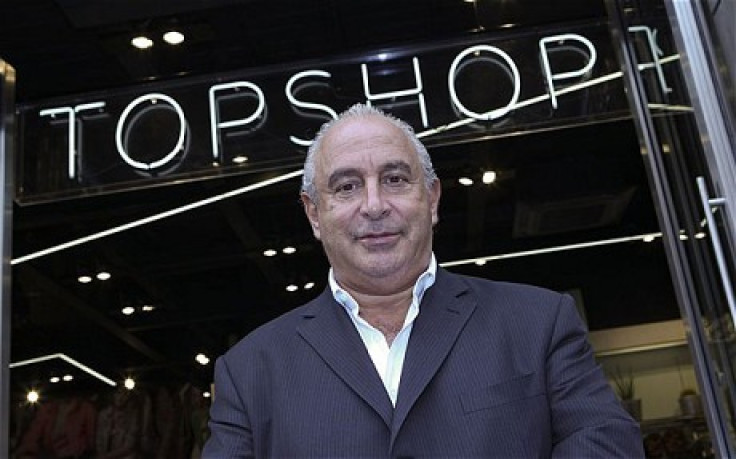 Top of the shops
The favourite retailer of shoppers was cosmetics and toiletries retailer Lush, which scooped number one spot for the second year running. It was lauded for its product range, quality and customer service. It also gained credit for its environmental credentials, with shoppers praising its "cruelty free" products.
Which editor Richard Headland said: "If retailers can get their products right, along with excellent customer service and a great shopping environment, customers will keep coming back through their doors."
According to the report, which featured John Lewis, Screwfix and Apple in the top 10, price is the most important factor when deciding where to shop, with 40% of consumers saying this was their top consideration.
Which said: "Although great prices might tempt customers through the doors, our research and analysis found that, once inside, the range and quality of products are the most important things in determining whether shoppers have a good experience – and whether they give it a high customer score."
Independent shops also upped their game, with three different types making the top 10. Customer service, Which said, was a big driver of their popularity.
Headland added: "With independent stores on the up in our annual survey, it shows a big name isn't everything as consumers look for quality in both products and service."
Top 10
1. Lush
2. John Lewis
3. Independents (DIY and decorating)
4. Richer Sounds
5. Screwfix
6. Apple
7. Home Bargains
8. Independents (furnishings and homeware)
9. Fenwick

10. Go Outdoors
Bottom 10
90. Poundstretcher
91. Tesco
92. Homebase
93. JD Sports
94. Sports Direct
95. Vodafone
96. BHS
97. H&M
98. Topshop/Topman
99. WHSmith
100. EE
List in full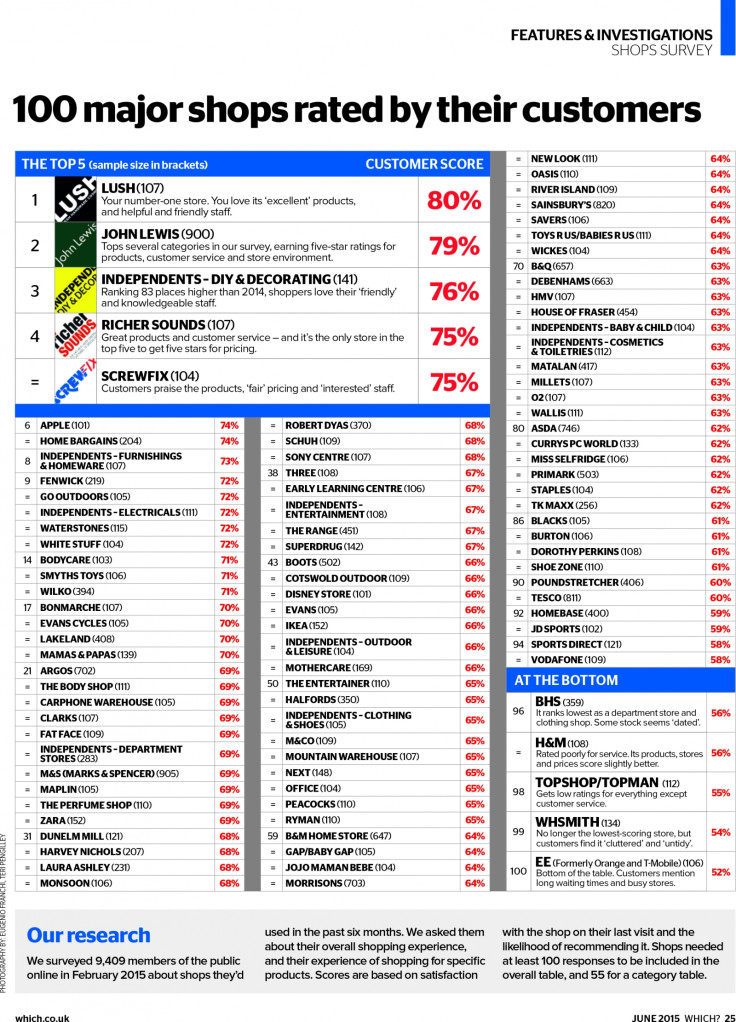 © Copyright IBTimes 2023. All rights reserved.