Richard Branson's daughter Holly has got married to her shipbroker fiancé, Fred Andrews, on the family's idyllic Necker Island.
The Virgin boss was able to proudly give away his only daughter away today despite a fire ripping through the £60 million private Caribbean island in August this year and completely destroying the Great House.
The 61-year-old business took to his blog last night to express his excitement over the impending nuptials and tell fans that his daughter was set to marry Andrews, at the same spot, on the very same day he married his wife Joan Templeton in 1989.
He wrote: "Very happy day today. Giving away our daughter Holly to an absolutely delightful husband (and family)."
He followed his sentimental message by posting a photo of him, his wife a 8-year-old Holly and her four year brother Sam on their special day.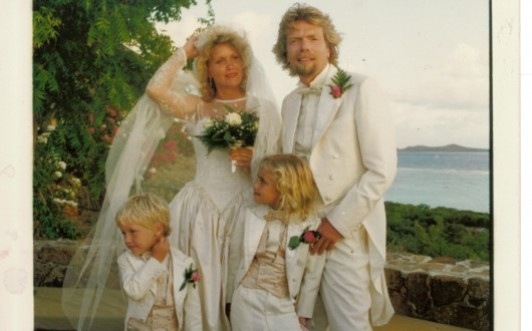 The 29 year-old bride and her groom were almost forced to scrap their wedding plans following the fire that left much of the accommodation in ruins. But the heiress, determined to exchange vows under the stars, made it happen.
During the summer lightning struck the tycoon's eight-bedroom Great House and caused it to burst into flames.
Hollywood actress Kate Winslet and her boyfriend Louis Dowler her two children, Joe and Mia, and Richard Branson's elderly mother were among the 20 people staying in the property when the blaze started.They all mamanged to escape unharmed.
According to reports approximately 100 guests attended the wedding including the Duchess of York and her daughters Princesses Beatrice and Eugenie who received permission from the Queen to miss her annual pre-Christmas lunch at Buckingham Palace so that they could attend the wedding.