It has been a hot topic of debate among fans and musicians, so it comes as a surprise that Rick Ross has not only revealed himself to be a ghostwriter but also one of the biggest in rap. The Sorry rapper's comments come after the highly publicised feud between Drake and Meek Mill cast doubt over the integrity of lyrics within the genre.
Rick Ross Black Market tracklist
1. Free Enterprise featuring John Legend
2. Smile Mama, Smile featuring CeeLo Green
3. One Of Us featuring Nas
4. Silk Road
5. Color Money
6. Dope D**k
7. Crocodile Python
8. Ghostwriter
9. Black Opium featuring DJ Premier
10. Can't Say No featuring Mariah Carey
11. Peace Sign
12. Very Best featuring Mary J. Blige
13. Sorry featuring Chris Brown
14. D.O.P.E. featuring Future
Ross, 39, is preparing to release his eighth studio album, Black Market, on 4 December 2015, featuring the track Ghostwriter on which he opens up about his side gig penning songs for other artists. Ghostwriting is often frowned upon in rap and considered to be a taboo subject but Ross is proud to talk about this side of his artistry.
In a candid interview with Time, the rapper explained: "[Ghostwriter] most definitely made it a more personal record, it made it a more – I don't want to use the word serious, but more a topic-driven record. I had a lot of time to just sit by myself, so I had a lot more things I wanted to address. That's what I did on this LP. I spoke on different things."
Without mentioning the artists he writes for, Ross continued: "One of them goes by the name of Ghostwriter. I finally wrote a record telling the way it feels for me to be a ghostwriter, and not only a ghostwriter, but one of the biggest in the rap game. Because of my own personal success I've always been able to keep that in the shadows. On this record, I just felt it was so current. It was needed."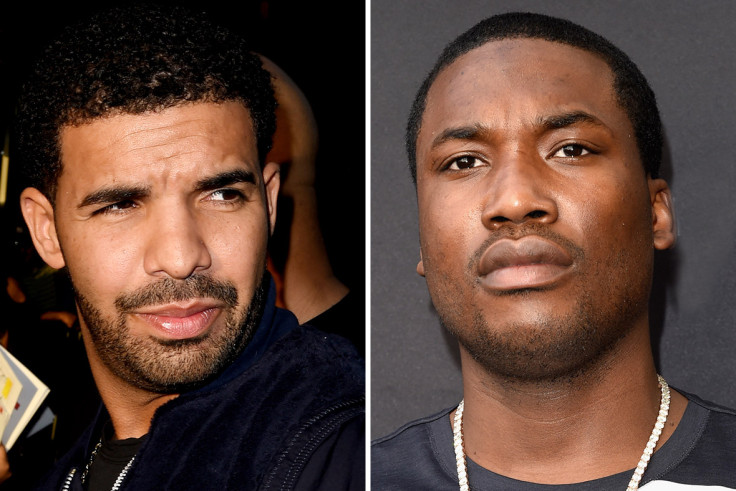 In July, Meek Mill sparked controversy when he accused Young Money star Drake of using a ghostwriter. The pair traded insults on a number of diss tracks and Drake insisted that he wrote the lyrics to his songs himself. Although he is a ghostwriter, Ross can understand why it could damage the reputation of rappers who use them.
He said: "It depends on really the point you're looking at. If you're a battle rapper on the block, the emcee battle challenger, not writing your rhymes could really hurt you. When you're an artist where maybe the focus is really the talent and the different things you bring to the game, I believe it's more understandable...
"I'm not speaking to anybody in particular, but let's say for instance if you was DMX and had a ghostwriter, it'd maybe change the [perception] versus if you was will.i.am. I think that's more about the music, the records."