The European Court of Justice (ECJ) has upheld a landmark ruling against Google which means that the search giant must delete "inadequate, irrelevant or no longer relevant data" from its search results when it is requested to do so.
In theory, this means that Google will need to remove links to personal information that is not relevant or in the public interest, but newspapers will not have to.
However, the reality is that requests to remove data will still have to go through the courts and could take a complicated battle to remove personal data from the internet, as the ECJ will have to decide whether the individual's request is a reasonable request and balance their right to privacy against freedom of expression and the public interest.
This means that celebrities who don't want certain facts about them on the internet (Ryan Giggs, anyone?) can't just have a free pass to have data removed from the internet. Also, this only applies to people within the EU.
---
So what can I do in the meantime?
---
For now, if you would like to delete yourself from the internet, then you're going to need to shut down all the online accounts that you have, starting with the social networks.
We've broken it down in case you just want to know how to delete yourself from one particular network, be it Facebook, Twitter, Google+ or YouTube.
Don't forget, you probably want to get rid of accounts on other websites like eBay, PayPal, MySpace, Gum Tree, Craigslist, Flickr and LinkedIn too.
For other online accounts that you might have forgotten about, check out this handy list at Just Delete or type your username into Know Em, to find out which websites you have accounts with and how difficult it will be to delete them.
---
How do I delete myself from Twitter?
---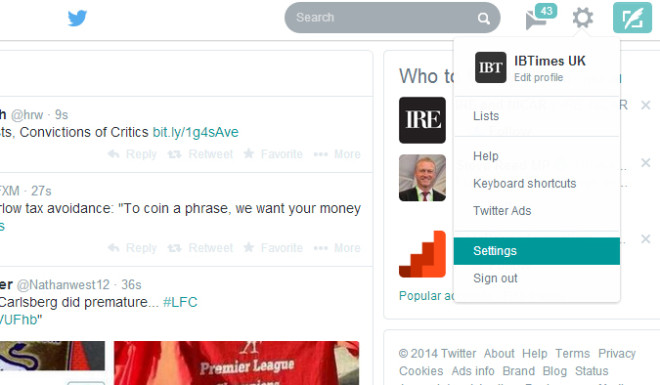 To delete yourself from Twitter, login and click "Settings" in the dropdown menu under the cog at the top of the page.
If you think that you might want to create a new Twitter account in the future using your main email address, make sure you change your email before deleting the acccount.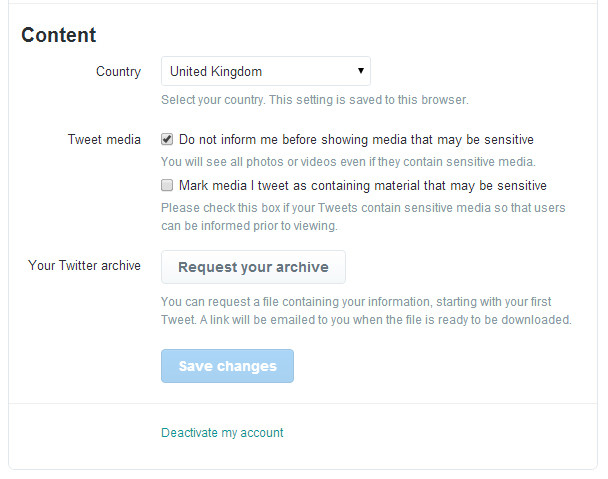 Scroll down the Settings page and click "Deactivate my account". If you decide that you made a mistake and want your account back, you have 30 days before Twitter deletes your information for good.
---
How do I delete myself from Facebook?
---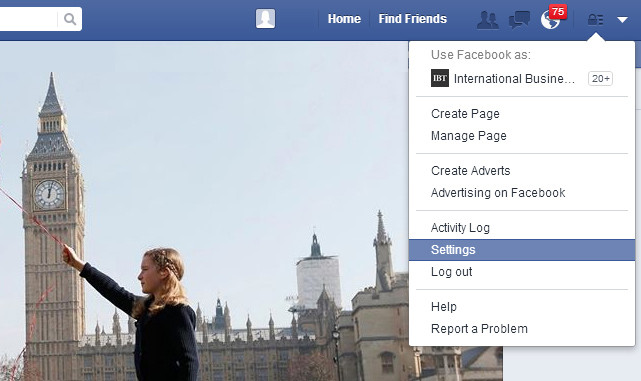 Before you delete your Facebook account, we suggest you save all photos and contact details, as you will lose them for good when your account is deleted. You can do this by clicking on the cog wheel on the menu bar at the top and clicking on "Account Settings" in the dropdown menu.
In Settings, click the link that says "Download a copy of your Facebook data".
You can also clear your Facebook hustory by clicking on the Privacy button (shaped like a padlock) on the menu bar. Click on "Who can see my stuff?" and then click on "Activity Log".
To delete your account completely, visit this page, which is not accessible unless you search for it. To delete your account you will have to enter your password and complete the CAPTCHA security check. The account will be deleted in 14 days.

If you don't fancy such a drastic measure, go to Settings > Account Settings > Security and click "Deactivate your account".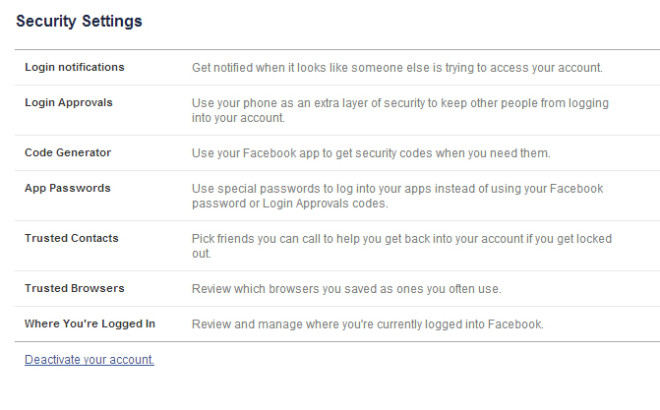 ---
How do I delete myself from YouTube / Google's services?
---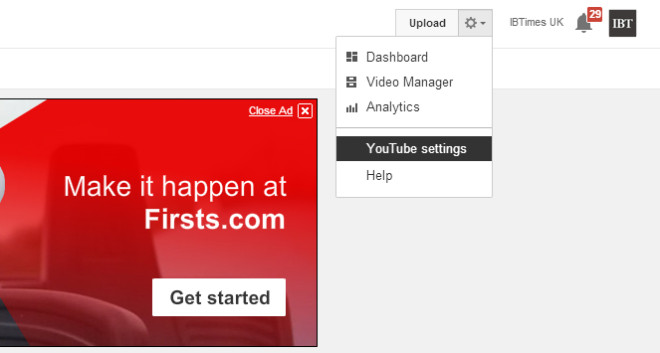 All of Google's services are now linked, so if you just want to delete your YouTube account, you're going to have to delete your Google account as well, but if you want to remove yourself from the internet, you'll want to do this anyway.
First off, login to your YouTube Account, click on the cog and select "Account Settings".

Next, click "Advanced", which is located next to your Channel icon. Google will ask you to sign into your Google account, and then you can click "Delete channel".
Once this is done, your YouTube account is gone, including all videos and subscribers, but you still have a Google account and possibly a Google+ profile.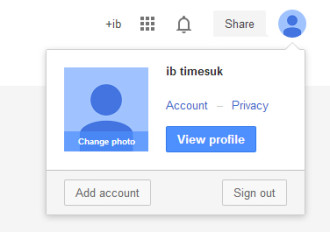 To get rid of your Google accounts, make sure you are signed out of all Google services. Then click your icon in Google+ and select "Account". On this page, if you scroll to the bottom, you can choose to delete your Google+ Profile.

If that's not good enough and you want to be totally removed from Google Services, select the "Data Tools" tab in the menu bar that comes up on the Account page.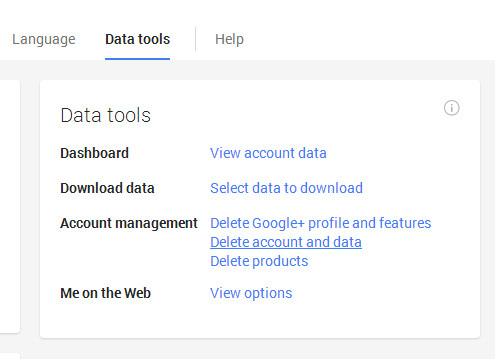 Click "Delete account and data". You will then be taken to a page where you have to tick every single Google service in order to be removed from it and confirm you want to do this with by entering your password.
Google takes several days to delete your data. You can still watch videos on YouTube, but you will not be able to post comments, and you will also lose access to services like Gmail, Google Docs and Google Talk.