Rightmove: House prices in England and Wales soar past £300,000 average for the first time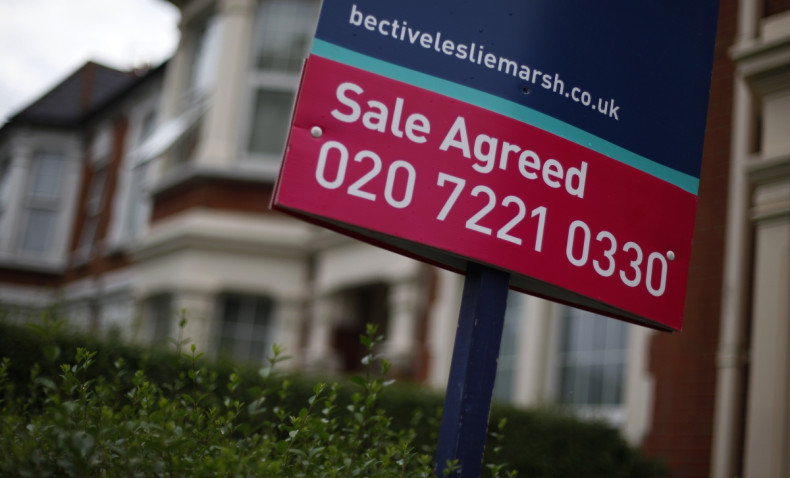 The average asking price of houses coming on to the market in England and Wales shot up 51% over a decade, equivalent to more than £100,000 ($144,203). Rightmove, a property listings website, said the average asking price was £200,980 in March 2006. By March 2016, it hit £303,190, surpassing £300,000 for the first time after an annual rise of 7.6%, according to Rightmove's monthly house price index.
"On average 30,000 properties have come to market each week over the past month, up by 3% on this time last year, but there are insufficient numbers of newly listed properties in many parts of the country to meet demand," said Miles Shipside, a director of Rightmove.
"Visits to the Rightmove website are up by 14% in early March compared to the same period in 2015, so it's no surprise that those buyers who can borrow more or can find some extra cash are keeping the price merry-go-round spinning, even though increasing numbers of aspiring home-movers cannot afford the ride."
In London, where house prices are highest and growing fastest in the country, the average asking price was £644,045 in March 2016, an 11% annual rise. But borough by borough, the picture is different. In Kensington and Chelsea, the average price fell 0.4% over the year to £2,349,486, the worst growth rate of all boroughs.
The fastest growth was in Barking and Dagenham where the average asking price increased 23.5% across the year to March 2016, reaching £297,528. High house prices in the centre of London are pushing people further out, increasing demand in outer boroughs and so pushing up house prices more quickly.
"Last year the volume of sales fell across all London zones but least so in zones three to six, while prices continued to rise," said Nicky Chute, an estate agent at Foxtons in London. "For example, last year, 514 properties were sold in Pimlico and Westminster with an average price of £1.2m, making the market worth £618m. In Walthamstow, where Foxtons opened a branch in 2015, 1,722 properties sold for an average of £395,000, amounting to £680m in sales. This now makes Walthamstow in Outer London a larger market than Pimlico and Westminster in central London."