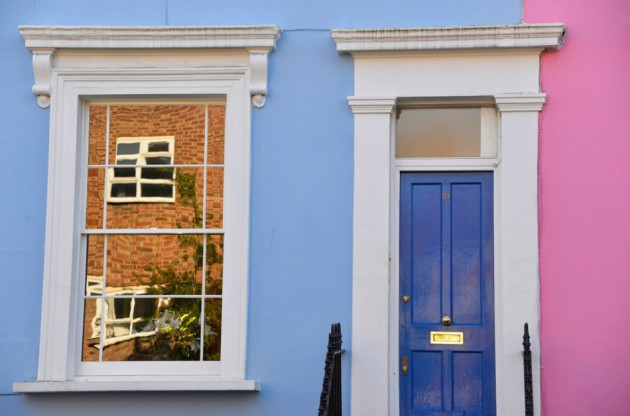 The recovery in the UK housing market has continued to gain momentum in December and home prices are expected to skyrocket in 2014 unless more properties come into the market, according to a survey.
Property website Rightmove said its house price index declined 1.9% on month in December, representing the smallest December fall since 2006. On a yearly basis, the index rose 5.4% in December. The average price of a house stands at £241,455 ($393,350, €286,138) at present.
Rightmove noted the movement indicates that the housing recovery in the country is gaining momentum.
The website also expects better price growth and transaction volumes in 2014, well ahead of the levels in 2013. It forecasts a rise in average new seller asking prices of between 6% and 8% in 2014 with the release of some pent-up demand.
The price growth depends on the supply of new houses in spring next year, according to Rightmove.
"There's a listing gap to fill. While sales transactions are up 13% so far in 2013, the number of newly listed properties is only up by 2%," Righmove director Miles Shipside said in a statement.
"To help mitigate the upwards pressure on prices it is important that home-owners who have a move on their minds make it a new year's resolution to spring into action."
"A good and plentiful choice of property for sale would limit sellers from getting over-ambitious with their asking prices and result in a national average increase closer to 6%."
Regional Developments
The South East is the only region that experienced monthly house price growth in December at 0.2%.
Meanwhile, prices declined by 2.7% in the East Midlands, 2.6% in the South West and 2.3% each in the North and North West. Prices fell by 0.7% in Greater London.
Rightmove said that it expects some towns and cities within the regions to generate momentum at a faster rate than others.
"As the momentum of recovery increases, areas with the largest shortages of fresh property supply are likely to see more substantial price rises, with the South East among the regions where listings are most scarce," Shipside added.
"The strength of the market recovery will remain patchy however, with average incomes, employment and regeneration levels having a major say both north and south," he said.
Earlier, Spencer Dale, chief economist at the Bank of England, said the UK housing market has a "microwave type quality", "with a tendency to turn from lukewarm to scalding hot in a matter of a few economic seconds."