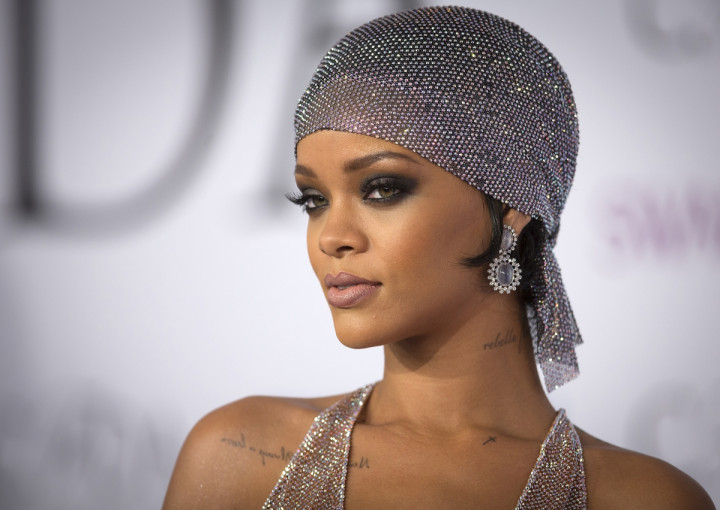 Superstar Rihanna has been spotted getting cosy with a topless female friend on a yacht during a holiday in Italy.
The I Am The Only Girl singer wore a tiny purple bikini while partying on the boat with her girlfriend, Hollywood Life reported.
The singer's holiday snaps have gone viral on the internet, with suggestions that Rihanna is getting "intimate" with her mystery girlfriend.
The 26-year-old beauty has always been known for her liberal attitude.
Reports state that Rihanna, who has been in the music industry for nine years, appeared to smooch her topless friend while they were sunbathing aboard the yacht.
The news came after Rihanna's alleged party with ex-boyfriend Drake in August. The rapper reportedly invited the singer to the club as he wanted to apologise after their break up.
A source told HollywoodLife: "Right off the bat, he apologised to her. She said he apologised for being a **** and for 'disrespecting her in front of the whole world' with that devil reference".
The website also reported that the We Found Love singer listened to her ex-boyfriend patiently.
"He wanted her to hear his apology and feel it, too, so that she would know how serious he was and that he truly meant it", the source further revealed, adding: "She was all ears and didn't press it. Remember, she went there because she was invited and wanted to hear everything he was coming with".