Rihanna was pictured placing flowers on her murdered cousin's grave during his funeral in Barbados yesterday (10 January).
The 29-year-old superstar wore all white with oversized sunglasses to bid a final farewell to Tavon Alleyne, 21, who was shot dead in the St Michael's area of the island on Boxing Day.
The heartbroken Umbrella hitmaker is seen laying a heart-shaped wreath at the grave following the service at St George Paris Church in Barbados, which is a short distance from where Tavon was killed, in an Instagram video obtained by The Blast.
She then shared a picture of her late cousin on social media with the words: "Sleep well buddy... we are at peace knowing you're in a better place than we are.
"We will always have a void without you, but we will never stop loving you. Hope you were happy with your going away celebration today."
The star emotionally broke down in tears at the service, weeping alongside family and friends and dabbing her eyes with a Kleenex.
Alleyne's other relatives wore white to the service in his remembrance, while Rihanna sported black lipstick and nails to show that she is mourning her cousin's passing.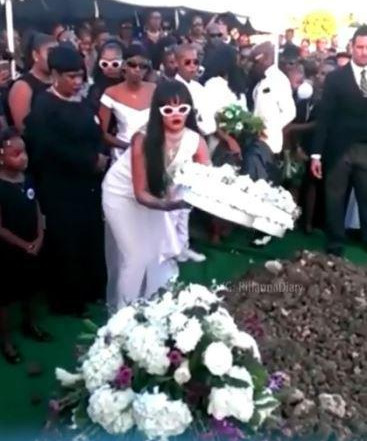 Rihanna previously broke the tragic news of Alleyne's passing on her Instagram account along with a tribute gallery of them both in happier times.
She captioned the photos: "RIP cousin... can't believe it was just last night that I held you in my arms! never thought that would be the last time I felt the warmth in your body!!! Love you always man! ❤ #endgunviolence."
Her loyal following overwhelmed her with messages of sympathy, with one person commenting: "So sorry 4 your loss! Prayers to u n your family!"
While someone else said: "Only the good die young #riptavon beautiful soul".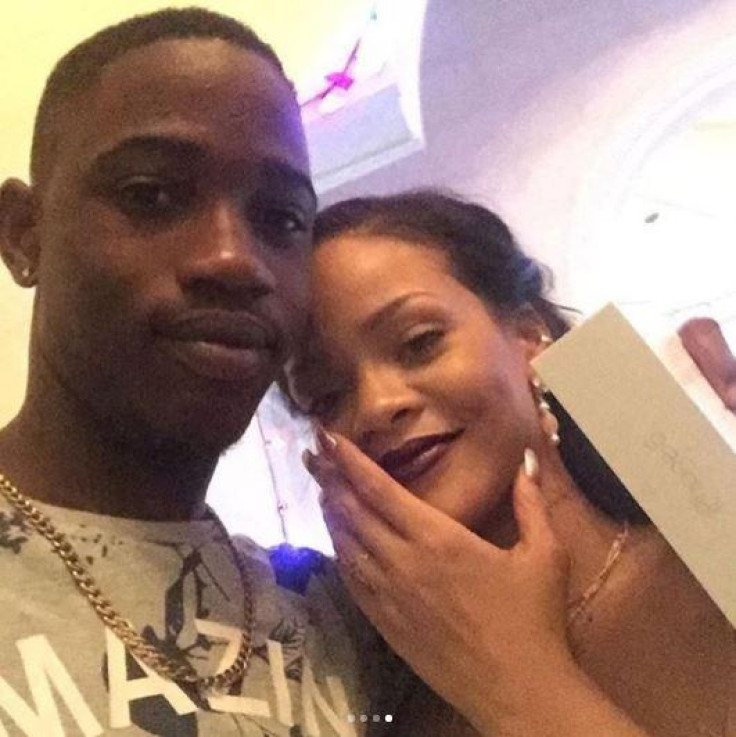 A third added: "Oh darling, I feel the emotion through my phone in this post. My prayers with you and the ones mourning this death in the family. God bless, stay tight. ".
Alleyne was said to be heading to his girlfriend's house when he was shot and said he would never have gone looking for trouble. Pictures of the murder scene show yellow police tape around the back of the property and next to a parked car.
The young man was rushed to hospital after being hit but later died from his injuries. Barbados Today reports that a 23-year-old man has since been arrested and charged with murder.