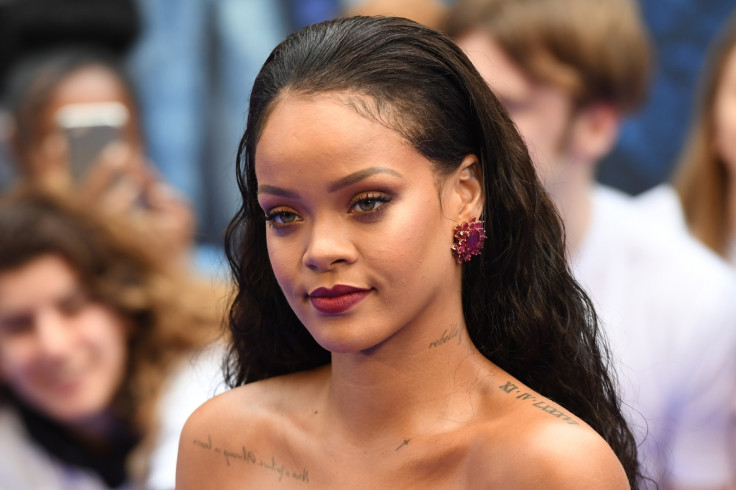 Rihanna has paid tribute to her cousin Tavon Kaiseen Alleyn, who was shot dead in Barbados on Boxing Day.
Taking to social media on Wednesday, 27 December, the Umbrella singer, who celebrated Christmas with Alleyn in Barbados, paid tribute to her 21-year-old relative by sharing photos that show the duo smiling with their arms wrapped around each other's shoulders.
In her heartbreaking post on Instagram, RiRi has called for an end to gun violence, revealing that Alleyn was a victim of a gun crime.
"RIP cousin... can't believe it was just last night that I held you in my arms! never thought that would be the last time I felt the warmth in your body!!! Love you always man! ❤ #endgunviolence," she wrote alongside the snap that she has uploaded to the photo-and-video-sharing application.
"It's nice to wake up. Be grateful for life man. #RIPTavon @merka_95," she wrote next to a video that shows Alleyn beaming with life while strolling on the streets of a neighbourhood with his friends.
Shocked fans have been taking to the comments section to pay their condolences after learning about the tragic death of Alleyn.
"My condolences to you and your family in Jesus name Amen praying for GOD to strengthen u," a fan commented, while another added, "I'm so sorry for your loss. Everyone will be praying ❤️ all of this violence needs to be put to an end."
Someone else said, "Sorry for you loss, baby. We're praying for u ❤. Be strong we love you too much ❤" another user added, "Sorry for you & your family loss & pray for peace may he Rest In Peace."
Alleyn was shot multiple times while walking near his house around 7 pm on 26 December in St Michael. He was rushed to a hospital in a private vehicle but succumbed to his injuries. The search for the killer is underway.