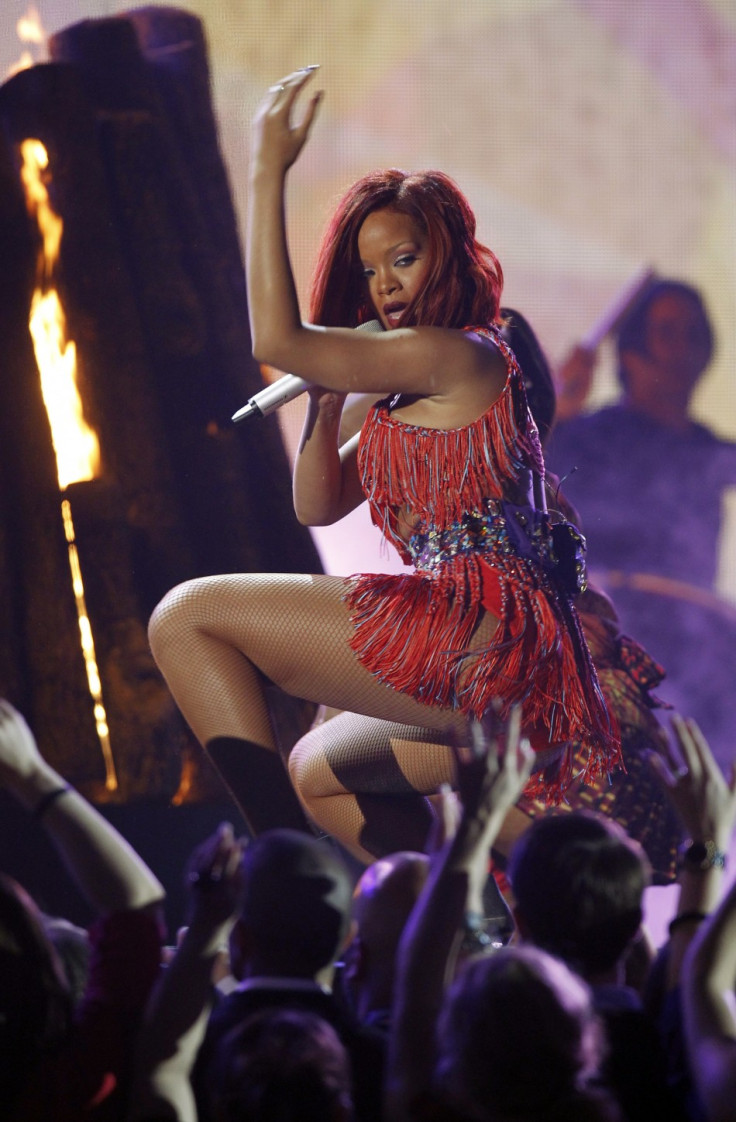 American singer and entertainer, Rihanna, 23, kept her raunchy reputation alive, after she wound up in trouble at a strip club in London. The "Rude Boy" artist, who visited the club along with ex-boyfriend and baseball professional, Matt Kemp, 27, apparently couldn't keep her hands off the dancers at Stringfellows, despite repeated warnings from bouncers.
A source at the club told The Sun that "Rihanna couldn't resist paying for a dance and loved watching the girls in action".
"The bouncers weren't happy as she was repeatedly touching them, ignoring all warnings," the source added.
Rihanna and her friends had a private booth and, according to The Sun report, there was some "grabbing" involved and "at least one instance of the pop star shoving her head between a dancer's legs".
Rihanna was, recently, voted the "Sexiest Woman Alive", by Esquire magazine, for the year 2011. The singer was selected for her pursuit of the world domination of "carnal pop".
According to Rihanna herself, this is a subconscious element to her work than a deliberate one, reports the Detroit Free Press.
"At the end of a concert, I don't feel like I've been this sexy thing," said Rihanna, "Really, I don't even think about it."
Rihanna's new album, "Talk That Talk" (featuring Calvin Harris), will be released on Nov. 21. The club-ready track, produced by the renowned Disc Jockey (DJ), has reportedly already reached the No.1 position in the UK, giving the singer a record sixth chart-topping UK single, according to Dessence.com.