Rihanna and Karim Benzema dating: Who pays the bill, first-date sex and other dating protocol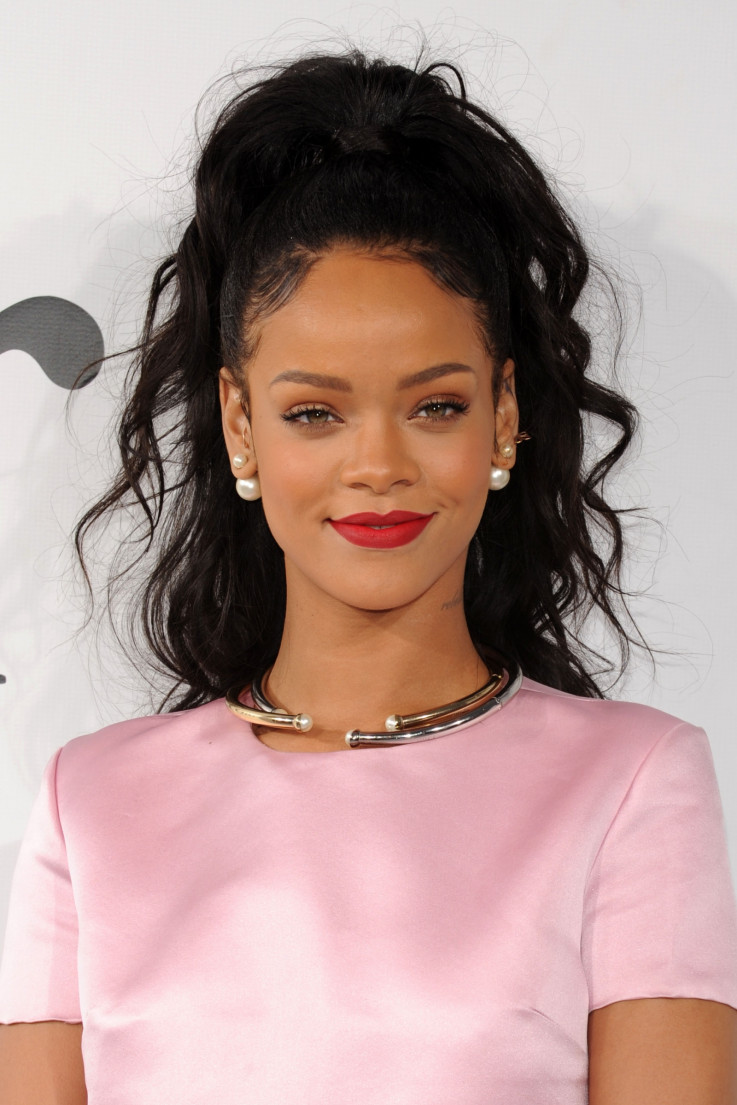 Rihanna is reportedly wants to take Real Madrid footballer Karim Benzema to Barbados to meet her family
Getty
Earlier in June, it was reported that Rihanna and her rumoured new beau Karim Benzema enjoyed a marathon dinner date, at the pop star's favourite restaurant, which lasted an impressive four hours.
Although the pair are said to have hired a private room at Giorgio Baldi in Santa Monica for their rendezvous, for some singletons, the idea of spending 240 minutes conversing over starters, mains and dessert is enough to bring their search for "the one" to an abrupt end.
Putting yourself out there becomes less daunting when you observe some of the unwritten rules of the courting game. But in this digital age when a Facebook "like" equates to infidelity and a Twitter follow can lead to marriage, what is the proper etiquette when it comes to dating?
"The popularity of internet dating, speed dating and linking up on social media means we are more immersed in 'stranger dating', i.e. spending face-to-face date time with people we either barely know or who we only know virtually from chatting online," says British body language expert Judi James.
How long for dinner?
According to the psychologist, the hours that the Diamonds singer and the Real Madrid footballer invested could be a positive indicator of a good match.
"When you really click you can lose track of the time, meaning the last people to leave a restaurant will often be lovers immersed in their conversations. It also suggests intellectual bonding rather than just the physical type of attraction," she explains.
"Plus you will also be bonding in other subtle but powerful ways, like enjoying the way they smell, the pitch and tone of their voice and laugh and their body language signals."
Financial woes
While neither RiRi nor the footballer are short of cash, it still does not exempt them from the financial obstacles that can leave you with a nasty taste in your mouth. James says that expecting the man to foot the bill is simply "archaic" and no longer a first-date requirement. She adds that going down that route can often kick-start a game of submission and control.
Interesting dating facts
While Paris is the city of Love, San Francisco is the world's most expensive city for dating. A dinner date for two will set you back an average $104 (£66).
According to a 2014 survey by US money saving brand vouchercloud.net, 56% of 18-30-year-olds admit to using digital media to end a relationship. By contrast, only 18% did it face-to-face.
Speed dating was invented by Rabbi Yaacov Deyo of Aish HaTorah, in 1999. The matchmaking which aims to encourage people to meet a large number of new people in a short space of time is based on a Jewish tradition of chaperoned gatherings of young Jewish singles.
"It is easier and fairer to keep things on an equal footing," she says. "I know some guys love the thrill of the chase but playing hard to get shouldn't mean allowing him to pay for everything."
And if all else fails, revert to business dining etiquette, which means the one who invites is the one who pays.
Sex
Although men and women have evolved a great deal since the days of caveman, first-date sex is still very controversial. A LoveHoney survey recently revealed that 32% of women wait three weeks, or until their fifth date, to sleep with a new partner. However, James insists that there is nothing wrong with indulging.
If history has taught us anything, it is that one rule doesn't always fit all. For example, there are some couples who slept together on their first date and ended up in long-lasting marriages and vice versa.
James adds: "Often it can be hypocritical prudishness where a guy who tries to initiate sex on the first date still looks down on a girl who agrees."