RIM Shows Off Updates to BlackBerry 10
Flowing between tasks is the name of the game for BlackBerry 10, the all-new operating system from Research in Motion that is being tipped as the make-or-break move for the troubled Canadian company.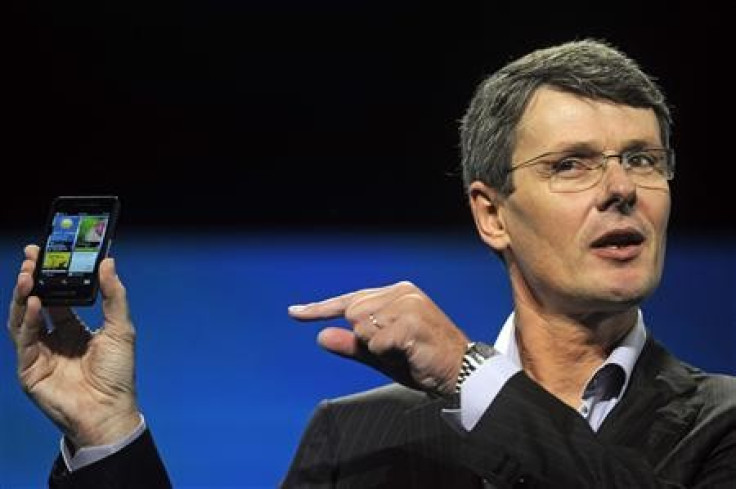 At its annual developer conference, called BlackBerry Jam, company CEO Thorsten Heins showed off a new build of BB10 called Alpha Dev B and detailed how the new operating system offers a flowing experience rather than an "in and out" system as used by other mobile systems.
"Nobody should have to worry about opening apps," Heins said, adding: "They should just be there."
As so, instead of switching from one application to another, users can slide in their email inbox from one side, 'peak' at its content, then carry on with what they were doing, and the same can be done for notifications too.
RIM is calling this ability to view everything with a swipe the BlackBerry Hub, and this is what the company hopes will make its upcoming operating system different enough from its rivals that it will steal some market share from the dominent iOS and Android.
CEO Heins added that his company has a "clear shot at being number three" in the smartphone market, sitting ahead of the Windows Phone. "We have a clear shot at being the number three platform on the market. We're not just another open platform on the market, we are BlackBerry," Heins said.
BlackBerrys have always been known as work-related devices, and to try to convince consumers that the devices can be used for work and personal use, BB 10 offers BlackBerry Balance.
BB Balance keeps your work and personal apps and accounts apart, to such an extent that you will not be able to copy and paste content from a work app to a personal one, for example, and although some apps like the calendar can share data from both sides, work appointments cannot be seen fully in personal mode without entering a password.
Perhaps this will see the end of workers being glued to their BlackBerry while sitting on the beach - although we think it sounds like RIM is developing a problem for a solution that doesn't really exist.
On a more positive note, BlackBerry once again showed off its clever BB 10 camera app, TimeShift, which takes multiple photos and lets you move people's faces backwards or forwards in time to make sure everyone is the shot is smiling at the same time - hard to put into writing, but really very smart and useful.
RIM added that BlackBerry 10 is still on track to arrive in the first quarter of 2013, when we are expecting to see it running on an all-new, touchscreen phone, with another new device with a physical keyboard coming later.
RIMs share price closed more than five percent up on 25 September at $6.50.
© Copyright IBTimes 2023. All rights reserved.