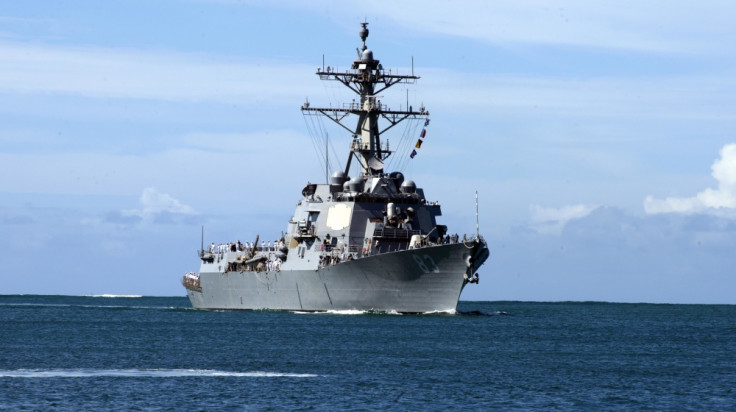 The world's largest naval exercises are about to be launched off the Hawaiian islands and southern California.
RIMPAC 2016 — the 25th biannual Rim of the Pacific operation — will involve 45 ships, five submarines, over 200 aircraft and 25,000 personnel from 26 countries including nations from North and South America and Europe, as well as Japan and China, the Philippines, Australia and New Zealand, Thailand and Tonga.
For the first time ever, the operation will include Denmark, Germany and Italy. The exercises begin on 30 June and run until the first week of August. Four multinational groups are already at their Pearl Harbor meeting point or steaming there.
The US Navy says the exercises provide a unique training opportunity that fosters relationships vital to "ensuring the safety of sea lanes and security on the world's oceans."
But the operation is not without controversy. Hawaii residents and environmental groups complain that the war games harm the ocean and marine life with disruption caused by fuel pollution and the use of sonar.
The Earthjustice organisation represented environmental groups in a 2013 lawsuit against the Navy and National Marine Fisheries Service for environmental harm caused by naval operations.,
In a historic settlement in 2015, the US Navy agreed to limit its use of sonar and explosives in critical habitats for whales, dolphins and other marine mammals. The agreement followed a federal judge's ruling that the Navy severely underestimated its threat to marine life.
In semi-nod to some pollution concerns, US participation in the RIMPAC war games will include the Great Green Fleet.
The centrepiece of the fleet is a Carrier Strike Group that uses alternative fuels, including nuclear power for the carrier and a blend of advanced bio-fuel made from beef fat and traditional petroleum for its escort ships. The Carrier Strike Group also uses energy-efficient technologies, according to a statement from the Navy.
RIMPAC participants will practice disaster relief, maritime security operations, sea control and complex war games, according to the Navy.
Two drills will involve sending a pair of retired US ships — the decommissioned USS Thach and USS Crommelin — to a watery grave at the bottom of the Pacific. The exercise, which the military calls SINKEX, involves towing decommissioned vessels out to sea and shooting at them with missiles and torpedoes until they sink — something else environmentalists aren't keen about.
RIMPAC is hosted by US Pacific Fleet and executed by the US Third Fleet. It began in 1971.