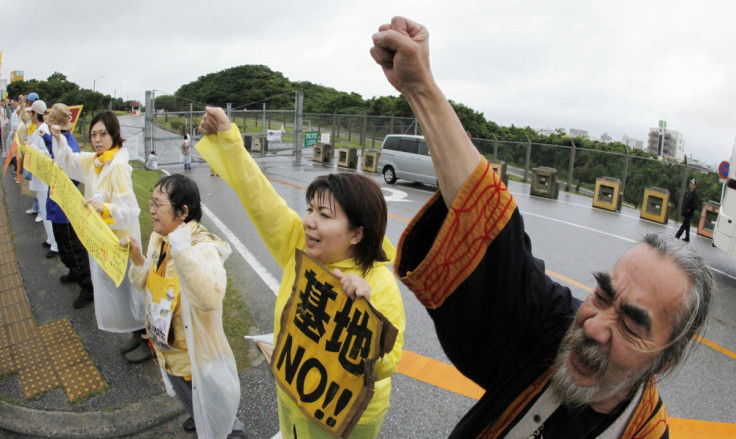 The US Navy has lifted a temporary alcohol ban it had imposed on its troops stationed in Japan. A senior officer said personnel have understood how their behaviour and actions in drunken state strained relations between the US and Japan.
On 6 June, US military officials slapped a drinking ban on its 18,600 sailors and halted off-base liberty after a former marine was arrested on the southern island of Okinawa. The man, under the influence of alcohol, drove the wrong way on a motorway and hit vehicles that left two people injured. It was the latest incident involving American troops in Japan.
According to Reuters, Rear Admiral Matthew Carter, a commander of the US Navy in Japan, said in a statement: "The temporary restriction on alcohol was not intended to be a punishment, nor was it ever intended to be permanent. We took this pause to train and reflect on the dangers of alcohol abuse."
Lifting of the ban will allow sailors to drink only on US bases and in their private residences, but drinking in other off-base bars is still prohibited in Japan.
Anti-US sentiments have been running high among the locals who have long been calling for strict disciplining and supervision of US forces in their country. Moreover, many Japanese, including the Okinawa governor, want the bulk of American bases gone altogether from Kedana air base on the island.
In a separate incident, an American military base worker was arrested on 20 May on suspicion of raping and stabbing a 20-year-old Japanese woman to death.
Okinawa is home to more than half of 50,000 American forces and every time a member is involved in a crime, local residents demand the troops be removed off the island.
A demonstration has been planned for 26 June in the capital Naha and it is expected to attract thousands of people who are opposing the presence of US military bases there, Reuters reported.