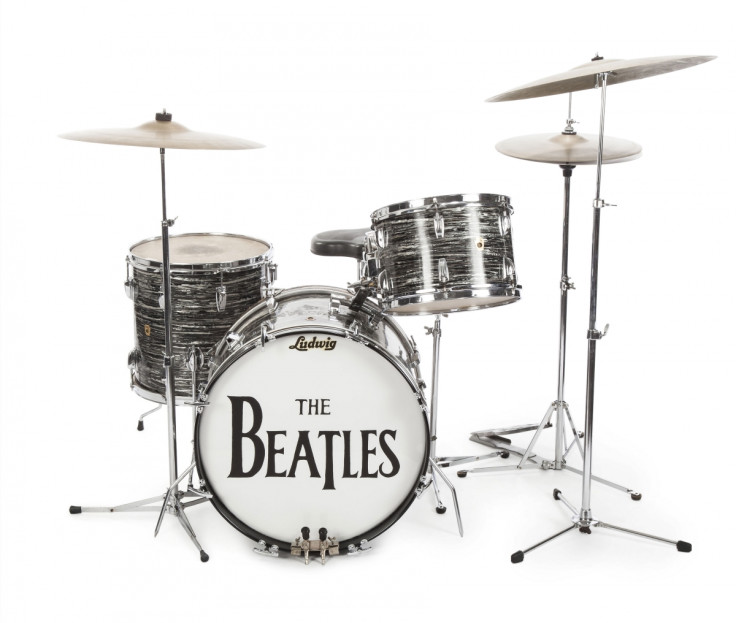 A drum kit played by Beatle Ringo Starr on some of the Fab Four's greatest hits has been snapped up at auction by the owner of the Indianapolis Colts NFL team for an eye watering $2.2m (£1.4m).
The 1963 Ludwig Oyster Black Pearl three-piece drum set was purchased as part of a three-day sale this week by Julien's Auctions in Los Angeles, which featured items including musical instruments, memorabilia, antiques and art pieces owned by Starr and his wife Barbara Bach.
Jim Irsay already owned guitars played by the late John Lennon and George Harrison and also one from Paul McCartney. He claimed that the purchase of the drum kit had brought The Beatles "together again" after 45 years.
The set manufactured by Ludwig was used by Starr in more than 200 performances between May 1963 and February 1964 and features on Beatles hits She Loves You, Can't Buy Me Love and I Want To Hold Your Hand. Irsay is an avid collector of music memorabilia. He owns and estimated 30 guitars used by rock royalty, including instruments previously owned by Bob Dylan, Jerry Garcia and Eric Clapton.
Other items in Starr's collection include a guitar used by John Lennon, which he gave to the drummer in 1968, some of his jewellery and his personal copy of The Beatles' White Album numbered 0000001. Last month, Julien's Auctions sold a drum head from a kit Starr used on US TV show The Ed Sullivan Show in 1964 which also fetched $2.1m.