Ninety percent of Rio de Janeiro's Vila Autodromo favela has been demolished to make way for Olympic projects. But with just 18 months to go until the games begin, about 50 families are refusing to leave, clinging on despite increasing isolation and irregular access to basic services like water and electricity.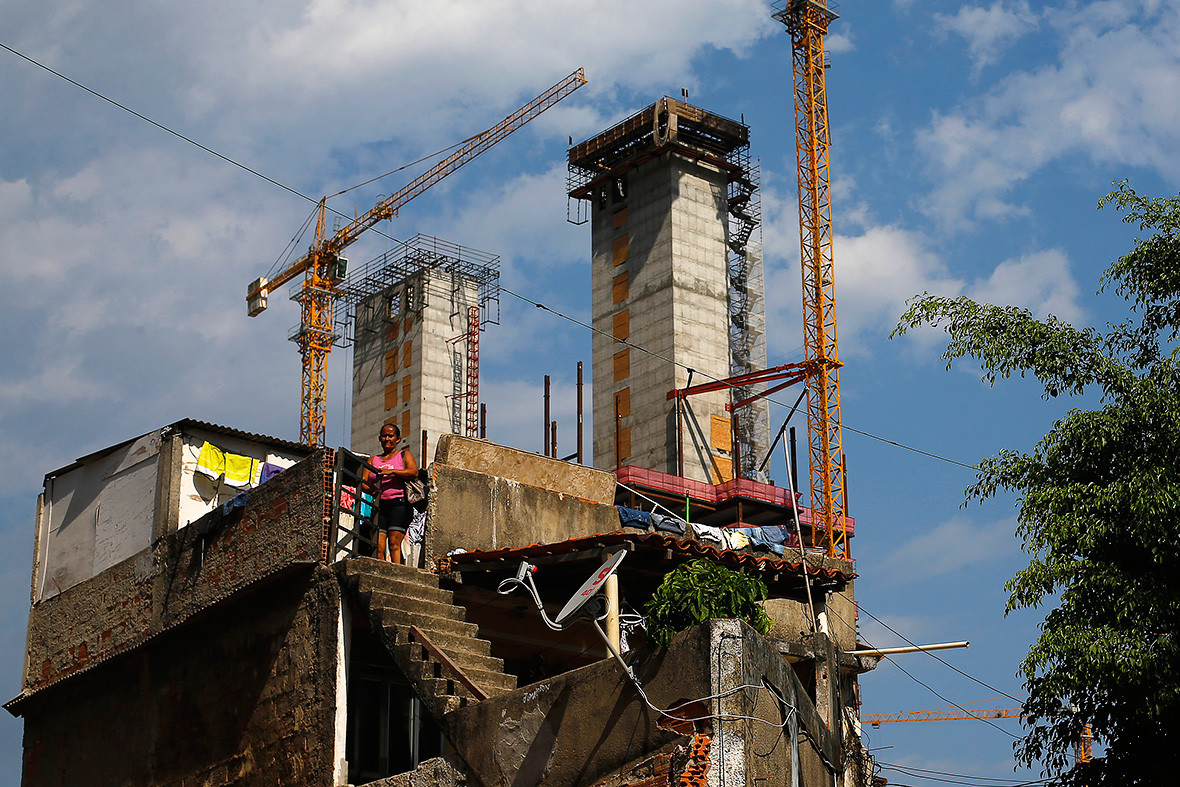 Located off a main avenue in Rio's prosperous beachside suburb of Barra da Tijuca, Vila Autodromo is a small strip of houses and unpaved roads.
The buildings vary from ramshackle cinder block homes typical of squatter settlements, or favelas, to well-built spacious houses by the water.
Rio's City Hall says the clearing of the community is needed for roads to access the Olympic Park, but residents believe the area will be used to build luxury apartments or hotels once the Games are over.
Plans already exist to transform much of the Olympic Park into high-rise apartments, and the Olympic Village, which is under construction nearby and will house visiting athletes, will also later be sold as residences.
Human rights group Amnesty International says the government has yet to produce convincing evidence that the community, which has property rights over the land, really needs to be moved.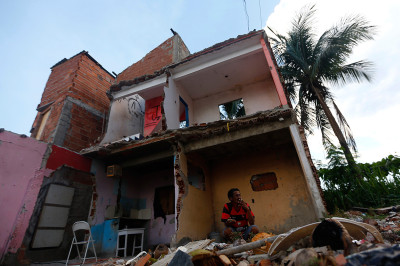 In a country with fierce inequality, many are frustrated the government is spending money on another international sporting event just two years after hosting the World Cup.
The run-up to the World Cup last year was marked by the largest street protests in decades as Brazilians protested the billions spent to host the event. While few are predicting similar demonstrations against the Olympics, social discontent is bubbling just below the surface.
"Para Quem?" - or "For Whom?" - has become the rallying cry for a small but hardened group of activists who say hosting the Olympics only benefits the rich, particularly real estate speculators. The level of opposition is likely to grow as Brazil's economy stalls on the approach to the Games.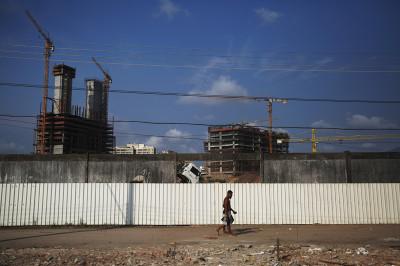 Vila Autodromo has attracted the attention of activists and academics who say its level of resilience is rare in Brazil.
Erick Omena, a researcher at the Federal University of Rio de Janeiro, says the case is unique for the way some residents have leveraged the legal ambiguity – which usually plays into the hands of authorities – to fight for better terms. Some residents, with the support of activists and lawyers, have managed to get good money for their homes, with one reportedly receiving 2.7 million reais (£641,785).
"This kind of power from a local poor community, in which some are saying how much money they want in order to leave, is very unusual," Omena said.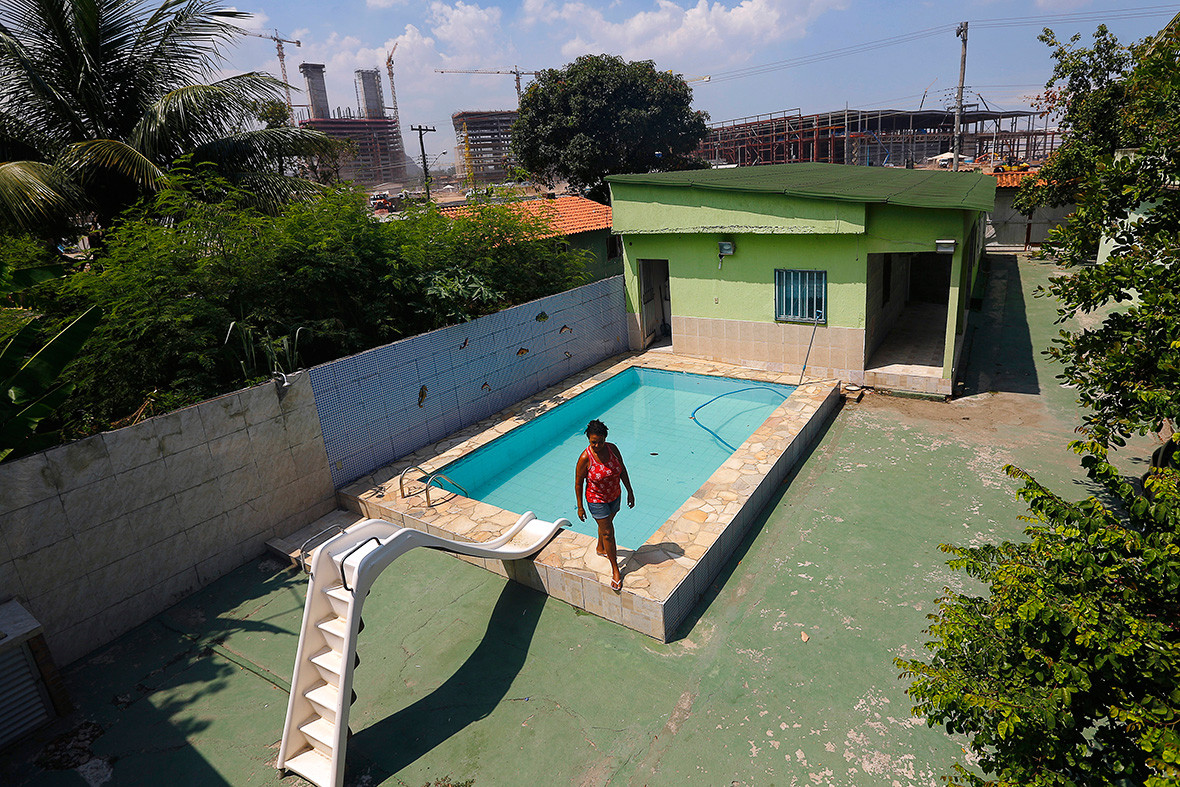 "If they demolish everything and I am the only one left, I'll still stay," said Marcia Lemos, 57, who lives in the shadow of the cranes building the main Olympic site where over a dozen sports from cycling to swimming will be held.
Lemos, who has lived in Vila Autodromo for 12 years with her husband and three sons, has gradually seen her neighbours leave, either moving to a government-provided apartment in a nearby housing project or accepting money for their property.
"The day after you leave, or sometimes even the same day, the government sends someone to destroy the house," Lemos said.
She says she is holding out for five million reais (£1,188,171) for her three-bedroom house. But she admits: "There is a risk I'll lose everything."