As China's cities grow at an incredible rate, farmland and villages are demolished to make way for highways and apartment blocks. People living on prime real estate are either evicted or bought out, usually for less than the value of their properties.
Occasionally, however, homeowners who are unwilling or unable to reach an agreement on compensation simply refuse to move out. Construction goes on all around them, leaving their homes isolated in the middle of wide roads or perched on tall islands in the middle of building sites.
The homes are called dingzihu, or nail houses, because they are like stubborn nails stuck in a piece of wood that can't be pounded down.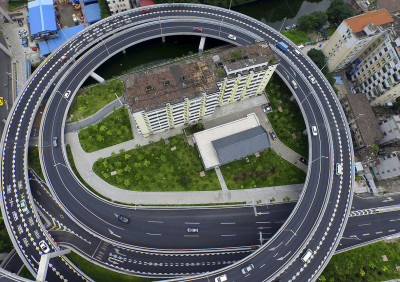 During much of China's communist era, private ownership of property was abolished, and all real estate was officially owned by the government. In recent years however, private ownership has been allowed. A law passed in 2007 said the government could only requisition land from private owners if it was in the public interest (without stipulating quite what that meant).
Several high-profile nail houses have received national and international press coverage, often forcing the developers to offer a higher rate of compensation.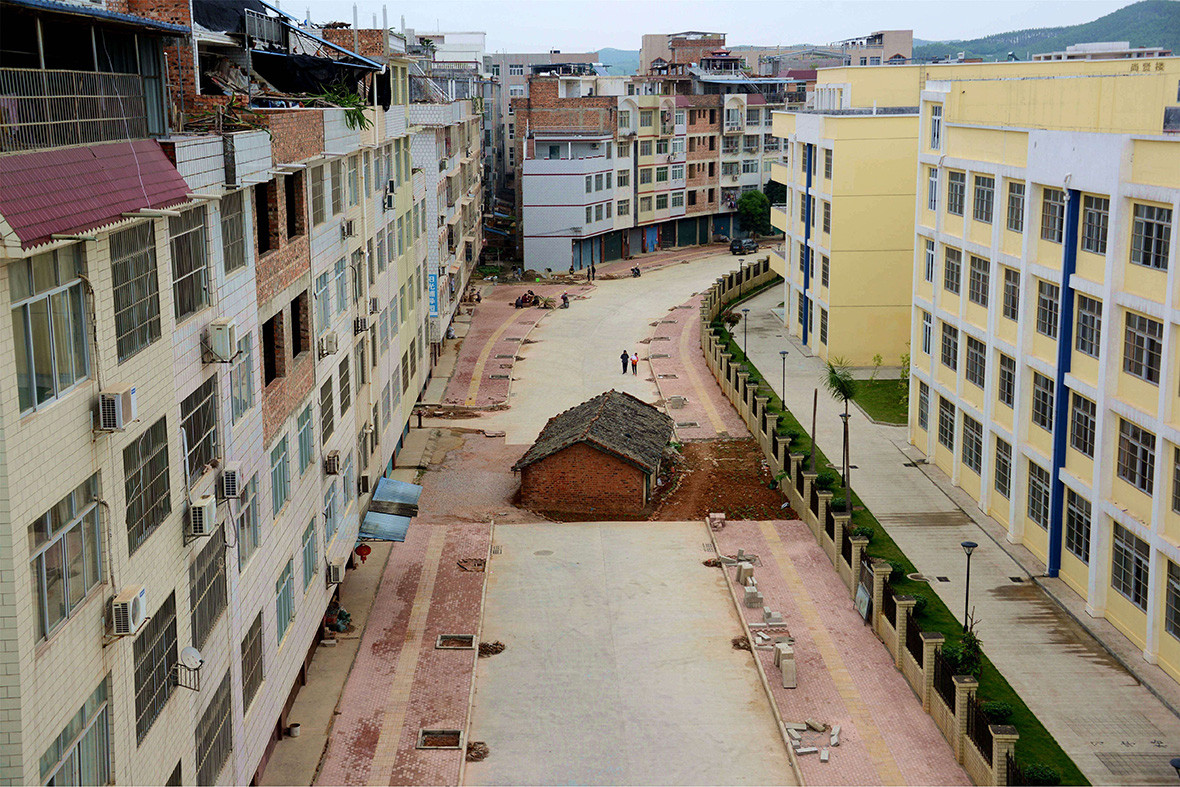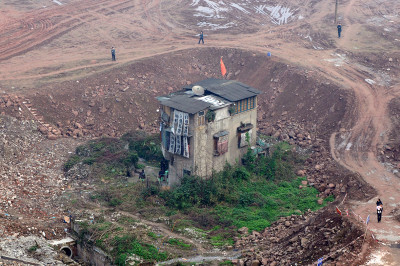 It's not just houses that stand in the way of progress. In 2012 a "nail grave" on an isolated island in the middle of a construction site made the headlines.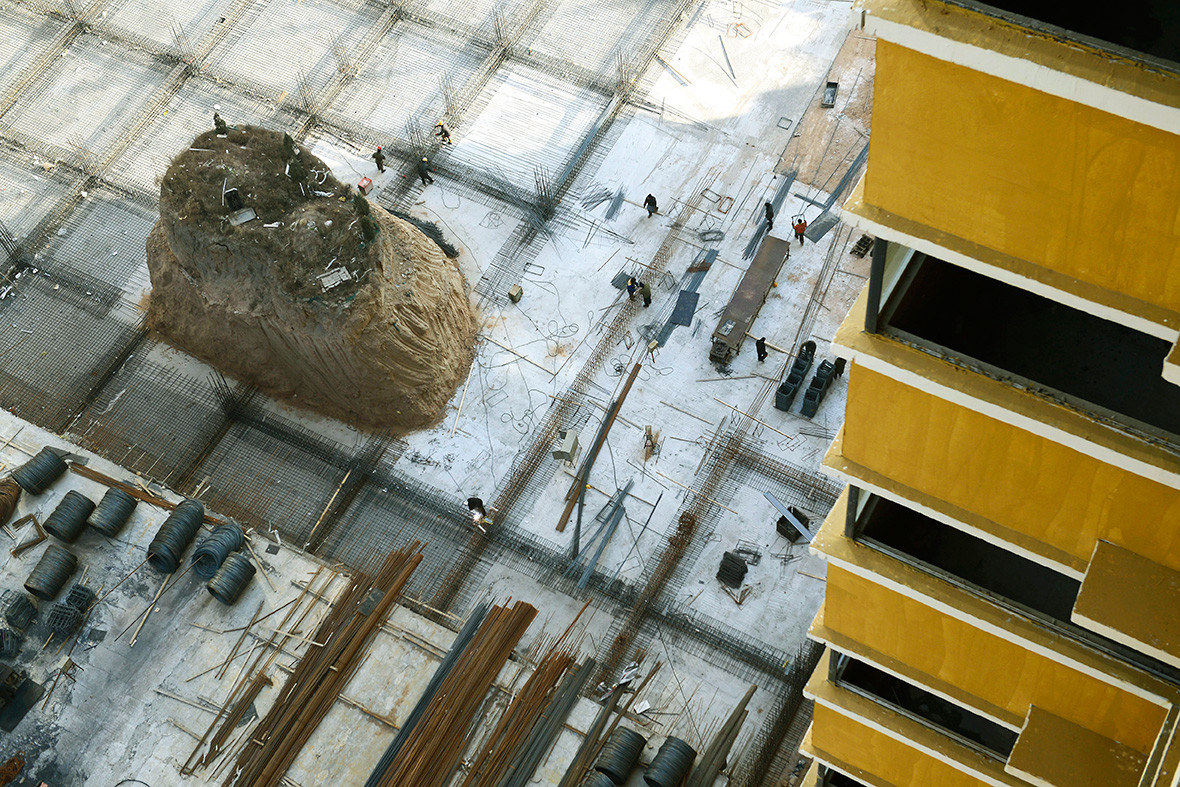 The Chinese public shows a great deal of interest in nail houses, generally supporting these rebels who refuse to give in to bullying. In 2007, a family in Chinqing refused to move out of their house in the middle of a construction site for a new shopping mall. They held out for two years without power and water, in the middle of a 10-metre deep pit.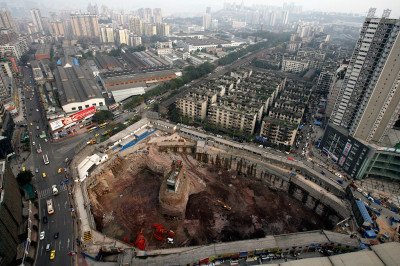 The case became a national sensation, until the Chinese government forbade newspapers from reporting on the event.