It has become a familiar sight in Brazil: an Englishman being beaten at football, but this time the Englishman was Prince Harry and his opponent was a young boy.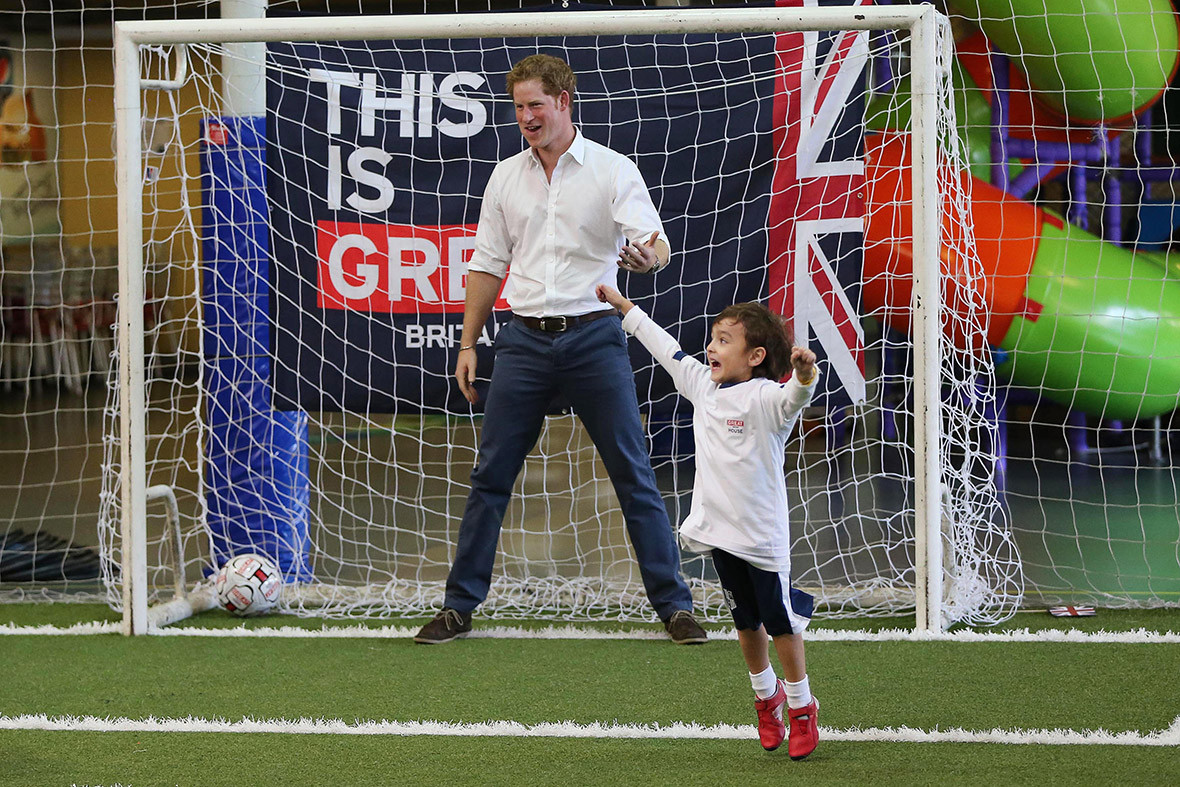 Harry visited a private tennis club in Belo Horizonte where Britain's Olympic team will be based ahead of the 2016 Rio de Janeiro Games. The Minas Tennis Club has an Olympic-size pool, tennis courts and an arena where judo and other sports can be practised.
The British Olympic Association has reached a deal for its teams to prepare and acclimatise for the 2016 Olympics in Belo Horizonte.
Beside the pool, Harry chatted with Brazil's most successful swimmer, Cesar Cielo, who has won three Olympic medals, including a gold at the 2008 Beijing Games.
Later, Harry will attend England's final World Cup group match against Costa Rica at Mineirao Stadium. It will be the last chance to see England play in Brazil after the team was eliminated from the group stage after just two matches, the country's worst World Cup performance since 1958.