A familiar shadowy figure has been sighted at Rio de Janeiro's many anti-World Cup protests – Batman. The Dark Knight has been making regular appearances at demonstrations since mass protests broke out around the time the city hosted the Confederations Cup in 2013.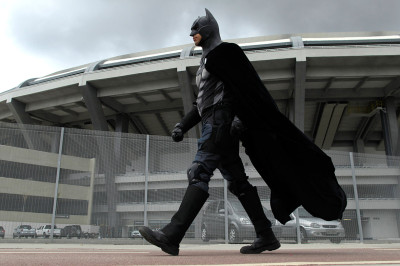 The man behind the mask is not billionaire Bruce Wayne, but dental technician Eron Morais de Melo, wearing a homemade costume.
He has joined mass demonstrations against Fifa and has also called on Dilma Rousseff's government to give more rights to Brazil's indigenous people.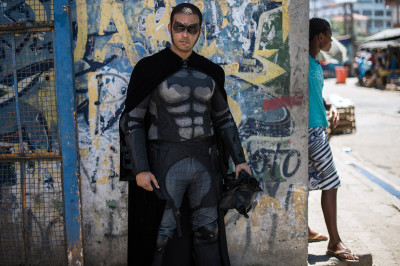 Many people have tried to persuade him to become a politician, but he said he doesn't want to be a part of the system he's fighting against.
He told AFP photographer Yasuyoshi Chiba that he dresses as Batman because the character is a symbol of the struggle against oppression.
De Melo said in his opinion Brazil is a dictatorship posing as a democracy, and he will continue to appear at protests as the Caped Crusader until people get the housing, education and health they need.