Protesters and Brazilian police clashed in Sao Paulo, Rio de Janeiro and at least three other World Cup cities on the opening day of the football tournament.
In Sao Paulo, more than 300 demonstrators gathered along a main highway leading to the stadium. Some tried to block traffic, but police repeatedly pushed them back, firing canisters of tear gas and using stun grenades. The flow of traffic to the arena was not blocked.
Protesters gathered near a subway station west of the stadium. A few protesters suffered injuries after being hit by rubber bullets, while others were seen choking after inhaling tear gas. An Associated Press photographer was injured in the leg after a stun grenade exploded near him. CNN reported that two of its journalists were also injured.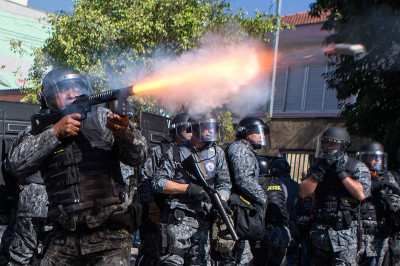 Just after the opening match started, about 300 protesters demonstrating against the World Cup marched along Rio's Copacabana beach and stopped outside the Fifa Fan Fest — a closed and secured area on the beach where hundreds of fans were watching the match on a massive screen.
The protest was peaceful, but there were worries that violence could break out as adherents to the anarchist Black Bloc were seen among the demonstrators.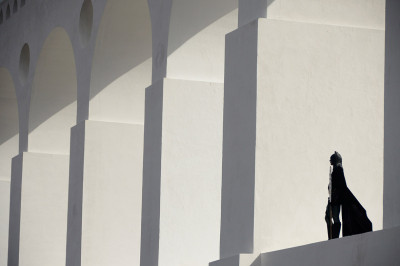 In Belo Horizonte, another Cup host city, about 200 protesters clashed with police. Some demonstrators smashed the glass doors and windows of two banks. The protest started peacefully but escalated, with the violence forcing at least one nearby hotel to shut its doors and ask guests not to go outside.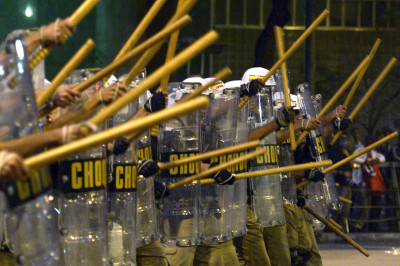 Porto Alegre, another host city, saw about 1,000 people gather for a protest against the Cup. Black Bloc demonstrators smashed the windows of a few businesses, including a McDonald's restaurant. A group started to march toward the city's Fifa Fan Fest area, but police dispersed them with tear gas and rubber bullets.