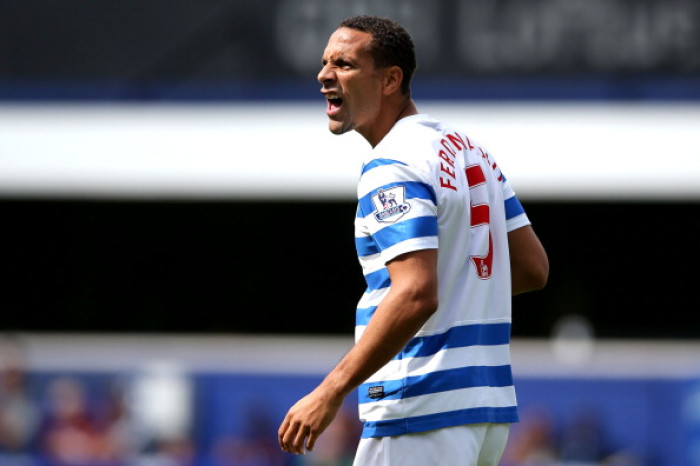 Rio Ferdinand believes Manchester United can bounce back from their opening day defeat to Swansea and recapture the Premier League title.
Ferdinand left United in the summer after 12 illustrious years at Old Trafford, where he won six league titles, the Champions League and two league cups.
Back in his native London, the 35-year-old, who reunited with former manager Harry Redknapp at QPR on a one-year deal, told the Evening Standard United would recapture their form under Louis van Gaal while other contenders would fade away.
Ferdinand, whose own season started in similar vein to United as the Hoops went down 1-0 at Loftus Road to Hull City, also backed former United and England team mate Wayne Rooney to be the league's leading goalscorer.
"I'm backing Manchester United to win the League" Ferdinand predicted.
"Manchester United will win because they've got a good manager. Wayne Rooney is a good choice as captain. This is his 10th year and he will be top scorer in the League this season.
"Obviously, they need their best players fit. Last season Robin van Persie did not play much but he could also be a top goal scorer."
Ferdinand said he did not fancy Chelsea winning while questioning how Arsene Wenger would afford positions to the array of attacking options in his squad.
Of United's rivals Liverpool, Ferdinand said the strain of playing in the Champions League would prove to much for new players who had not competed in the tournament before.
Meanwhile, former Old Trafford stalwart Gary Pallister has also backed United to turn things around.
"One result doesn't make a season and there is certainly no need to panic. We saw enough in pre-season to expect a vast improvement on last season," the retired defender told United's official website.