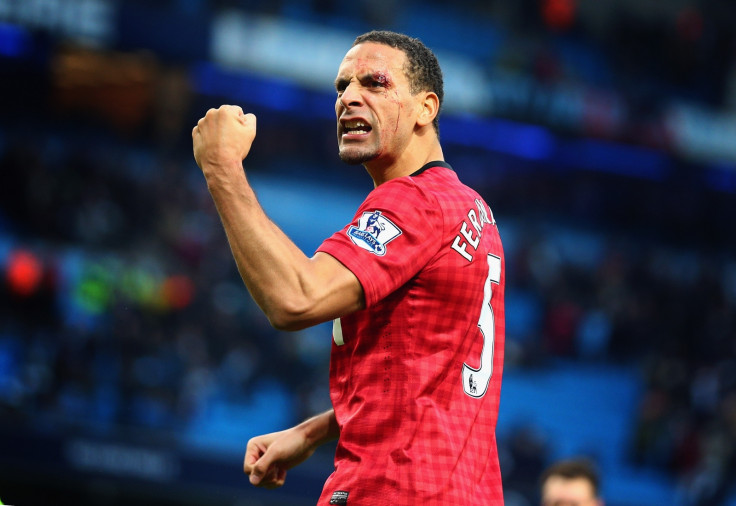 In a season where goodbyes have been drawn out almost to the point of tedium, one of the Premier League greats has bowed out in an unremarkable fashion.
On Saturday (30 May), former England and Manchester United defender Rio Ferdinand announced his retirement from professional football. It followed his absence from Queens Park Rangers' end-of-season run in and the passing of his wife Rebecca, who lost her battle with cancer on 1 May.
Over the course of his 19-year career, Ferdinand sometimes failed to endear himself, with former manager Sir Alex Ferguson describing him as a "casual sod" when he arrived at Old Trafford from Leeds United for the first time in 2002. Just six years later, he was describing him as the world's best defender.
It is hard to argue with him. Ferdinand largely defined the evolution of the modern centre half in the Premier League era of English football. Like his continental contemporaries, he revelled in spotting danger before it arrived, cancelling out the intentions of the canniest centre forwards, all with the calmness of someone out enjoying a leisurely stroll rather than competing at the highest level of the game.
His tremendous distribution of the ball and confident dribbling saw him tipped for a possible role in midfield while graduating at West Ham United before finding his home at the back. His game was an ode to the finer qualities of defending − timing and precision over blood and thunder. A quote that sums up how different Ferdinand was from the other defenders around him comes from the man himself. "When I was a kid, I had a coach who would tell me that if my shorts weren't dirty at the end of the game then I'd not played well. In my mind, it is the opposite. Ideally, I want to come off the pitch with spotless shirts."
He was the prototype for the modern English defender, the type of which is still in short supply.
Blips along the way, his nine-month ban for missing a drugs test in 2003 and his contract impasse in 2005 the most notable, do little to stain the formidable reputation he has built. By the time Nemanja Vidic arrived at the club from Spartak Moscow in 2006, Ferdinand's development as a player and as a person was reaching its apex and his partnership with the Serbian provided United's defence with the perfect blend of leadership and resilience.
While Cristiano Ronaldo began to morph into the transcendent figure of world football he stands as today, it was Ferdinand and Vidic who provided the bedrock to that success. United's three consecutive Premier League titles between 2007 and 2009 and their 2008 Champions League triumph in that period were partly delivered by the duo, and while everyone will have their opinion on who is the better of the two, they as a unit remain perhaps the most feared defensive partnership of the Premier League era.
As the effects of a professional career spanning 17 years began to take its toll, his place in the United first team was no longer assured following Sir Alex Ferguson's departure in 2013 and the club decided to part ways with both him and Vidic last year.
But the effects of his presence in the dressing room can still be felt today, with his former teammates queuing up to pay tribute to his influence. Jonny Evans said his ability to make the game seem easy was transmitted to the rest of the dressing room. David de Gea, who struggled with life on these shores following his switch from Atletico Madrid in 2011, posted on his Twitter account: "You have always helped me. I'll never forget. Keep mentoring outside the pitch, good luck my friend." His abilities aside, Ferdinand's role as occasional counsellor and team leader were just as important as his exploits on the pitch.
We are now in an era where the number of genuine world-class centre halves is the lowest it has been in years. This heightens the need to avoid having short memories when remembering those who so effortlessly operated at that level. While he was outspoken, occasionally controversial and a bit of a joker, Ferdinand's exceptional qualities remain England's best example of a revolution in the art of defending.