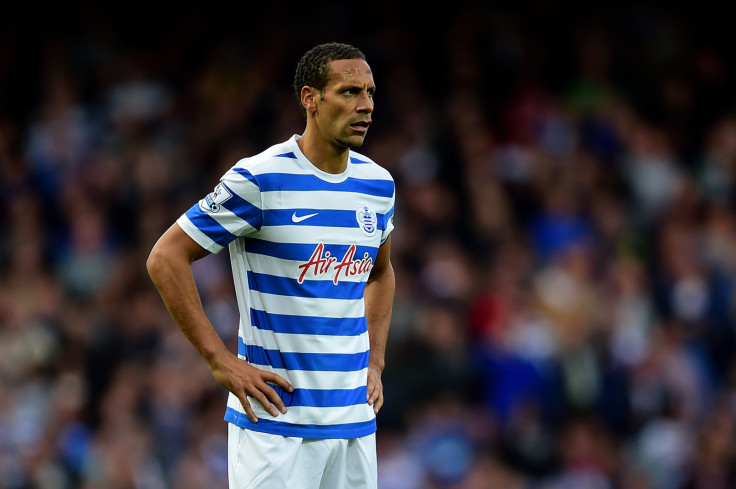 Former Manchester United stalwart Rio Ferdinand has announced his retirement from professional football following his release by Queens Park Rangers.
The centre-back, 36, began an illustrious career at West Ham and joined Leeds in 2000. He spent two years in West Yorkshire before once again becoming the most expensive defender in football history after a completing a £30m transfer to Old Trafford.
Ferdinand won six Premier League titles in addition to the FA Cup and Champions League during a highly successful stint at Manchester United, but left in 2014 after the club declined to offer him a fresh contract.
Having signed a one-year deal with QPR last July, he made just 11 further top-flight appearances before being let go, following the club's relegation back to the Championship and has now decided to hang up his boots.
Ferdinand retires
"After 18 years as a professional footballer, I now feel it's the right time for me to retire from the game that I love," a statement from Ferdinand, who made a total of 504 appearances in the top-flight, read.
"As a 12-year-old boy, kicking around a football on the Friary Estate in Peckham, I never dreamt that I would play for my boyhood club West Ham, captain Leeds United, win the Champions League with Manchester United, or re-join my first manager Harry Redknapp at Queens Park Rangers.
"I will always regard the 81 times that I played for England, with immense pride. These are all treasured memories that will last a lifetime."
Specifically addressing his time at Manchester United, he added: "Winning trophies over my 13 years at Manchester United allowed me to achieve everything that I desired in football. From a young child to today, that was all I cared about.
"None of that would have been possible, without the genius of one man, Sir Alex Ferguson. His greatest accomplishment in my eyes will always be how he developed us as men, not just as footballers. He will in my opinion, always be the greatest manager in British football history."
Ferdinand confirmed his decision live alongside former teammate Paul Scholes during BT Sport's pre-FA Cup final coverage and afterwards a number of players past and present took to social media to offer their congratulations.
"Congratulations to @rioferdy5 on his great career. Best I played with and best pairings I've seen with Vida/JT. Covered me very well too," Gary Neville tweeted.
Former international colleague Jamie Carragher added: "A great career comes to an end today with the retirement of @rioferdy5 played in U18/21's as well as the full squad together. #Top player."
Rebecca Ellison, Rio Ferdinand's wife, died earlier this month from breast cancer, aged 34.