Former Manchester United and England defender Gary Pallister believes Rio Ferdinand's continued silence over his international future is a sign he remains intent on playing in the 2014 World Cup.
The 33 year old was left out of the England squad for the upcoming World Cup qualifiers against San Marino and Poland in spite of John Terry's retirement from international football.
Ferdinand's omission, amid a period of sustained fitness with United, leaves a chasm of experience in the centre of England's defence, and while the former Leeds United defender has kept coy on his international future, Pallister believes the silence is deafening.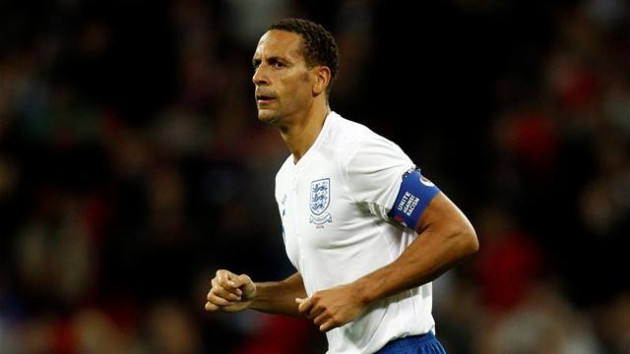 "The manager has said that he's better off retiring but the bottom line is that we've heard nothing from Rio so he's obviously still wanting or if he's not considering it then he's obviously leaving himself open to play for England," Pallister told IBTimes UK.
"We've seen it from the likes of Paul Scholes, Ryan Giggs, Alan Shearer who have retired from international football an they've reaped the benefits while playing for their clubs.
"I don't think we've got the stand out figures like we did from the recent past. You look back from when Rio and John Terry were there, you also had Sol Campbell all players right out of the top draw.
"You look at the players with Rio and Terry out o the picture and they've still got much to prove at international level, they've certainly not got the experience. I think it's something that is a bit for gamble from Roy to go in their with someone like Rio Ferdinand."
England coach Gary Neville stated last week that the United man's inclusion in the squad could be disruptive, with Ferdinand set to be 35 come the World Cup in Brazil in two years time.
Furthermore, while Ferdinand's fitness has improved, following a succession of back and achillies injuries, his form has at times wavered, with Gareth Bale the latest to expose him during Tottenham Hotspur's first win against United at Old Trafford for 23 years last weekend.
But Pallister insists that while Ferdinand might be short of pace, he's lost none of his positional intelligence.
"I think Rio is still a world-class player," Pallister, who was speaking at the 90th anniversary celebration of The Football Pools, added.
"I think he's still a fantastic defender I think his experience would be invaluable to England. A lot of people would say he's lost his place well that comes with the territory. I think with Rio he's clever enough and always has been clever enough, I always think he has been quick the way he sees the game the way he reads the game.
"I think that has always been a big part of the type of player he's been over the years and I don't think he's lost any of that. I think that if he wants to play for England again I think he'd play a bit part.
"You have to adapt, Ryan Giggs has adapted, Roy Keane adapted after he got a cruciate injury, you have to adapt to the situation of what your body is telling you; you're not going to get any quicker once you've past your thirties.
"You adapt or die and that's what Rio's done. Rio in his pomp wouldn't have stopped Gareth Bale I don't care who you are, you could be any player in the Premier League. It's very rare for a player or Rio to find himself isolated like that but that's the way it happened. His qualities are there for everyone body to see."