Spotify might argue that subscription music streaming services have led to a decrease in online piracy, but the International Federation of the Phonographic Industry (IFPI), which represents the music industry, says that consumers are still pirating content — only now they are ripping it directly from streams.
The IFPI commissioned Ipsos to study the top 13 music markets in the world, and the market research group found that YouTube was now the world's biggest music platform, and because of its free ad-supported business model, users are ripping video streams and downloading their favourite music as mp3 files, rather than paying for it legally.
While YouTube does not see itself as a music service, and instead focuses on unique viral content posted by users, the fact remains that 82% of its 1.3 billion users access the website in order to stream music for free.
Google and YouTube argue that new music videos uploaded to the website serve as a good way to promote artistes, but record labels and TV studios are constantly accusing the service of not doing enough to detect infringing content uploaded by users without authorisation from the copyright holder.
The Music Consumer Insight Report 2016 has found that 82% of 13-15-year-olds are willing to pay for music and listen to licenced music, but when it got to young people aged 16-24, only a third were happy to pay for a subscription music streaming service, but 49% were using ripping services to enable them to download music illegally from streaming services.
It is very easy to rip music from streaming services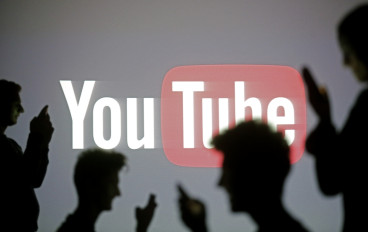 YouTube is currently the easiest service to rip music from, as all the user has to do is paste the URL of a music video into websites that convert the track into an mp3 immediately, but there are also lots of stream ripping software programmes available online that users can download to let them record and download music for free from Spotify, Apple Music, Google Music, Deezer, Tidal, Last.fm, Soundcloud, Xbox Music, MySpace, Radio.com, Grooveshark, Yahoo Music, Jango and Pandora.
"There are many positives for the music industry in this research: streaming services have revolutionised the experience of the music consumer, with growing numbers paying for audio streaming services; listeners are responding to the benefits offered by on-the-go, on-demand access to music by moving more and more to the world of mobile, especially in emerging markets; and young fans are showing passion and engagement with music," declared IFPI chief executive Frances Moore.
"[But] there are also key insights informing the policy debate on music's "value gap", the biggest problem for today's music sector. The research highlights the dominant position amongst music services of YouTube, as well as the fact that the site is used by consumers primarily to access music they know, on-demand.
"Yet YouTube can get away without remunerating fairly artistes and producers by hiding behind 'safe harbour' laws that were never designed for services that actively engage with and make available music enjoyed by the vast majority of its users."