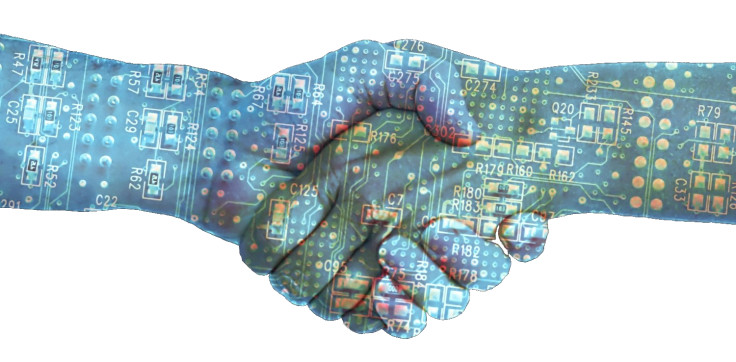 Stealthy post-trade and settlement blockchain builder RISE Financial Technologies (RISE), has developed a "secret sauce" to solve the privacy problem, something of a stumbling block for financials using distributed ledgers.
It has been said that blockchains address more than a technology problem for financial institutions; in fact they can solve a game theory problem about how banks can collaborate without ending up owning one another.
With this in mind, privacy of data is emerging as the sine qua non for permissioned blockchain models to function in the future. There is a lot of work being done in this area and a lot of candidate technologies being tested: ring signatures, homomorphic encryption, zero knowledge proof, use-once addresses etc.
Thorsten Peisl, CEO of RISE told IBTimes: "Transparency, the great benefit of blockchain, is an obstacle for financial services in particular.
"The system that will find strategic adoption will need to be a system that provides and protects the data from information leakage to competitors, but at the same time enables entities to participate in the validation. This is almost a contradiction because on the one side for validation, you want to see everything, but from a privacy perspective you don't want to disclose this.
"How do you resolve that? That is an engineering problem and a hard nut to crack. This is one of the secret sauces that RISE would like to say - this is something for which we have found a solution.
"It has to do with cryptographic models that are being combined; so we are not reinventing here, we are just applying different types of cryptographic principles in order to ensure a control on who can see what."
Peisl provided the example of a BP share being moved, but who has moved it and who has bought it would remain hidden. "At the same time all the nodes are able to validate. They may not know the exact identity of the two trading counterparties but they are able to tell whether it is a UK citizen, a private individual, or an institution or a money manager, and where it resides. And all of those properties that are key in order to enforce regulation throughout the validation of the settlement instruction."
Peisl could not go into detail about how data and addresses would be hidden, hashed or encrypted. He said RISE is preparing a paper on this and more would be forthcoming, reiterating an ultimate commitment to open source. He also admitted that in some cases there are trade-offs between scalability and performance regarding certain privacy solutions.
Established in 2014, RISE's management team comprises senior executives who have previously worked at leading financial institutions including State Street and Deutsche Bank. At the beginning of 2015, RISE acquired Cryptosphere Systems, one of the first technology firms to specialise in distributed systems. In mid 2015, RISE engaged economics consultancy Oxera to explore regulatory and economic aspects of a distributed post-trade environment.