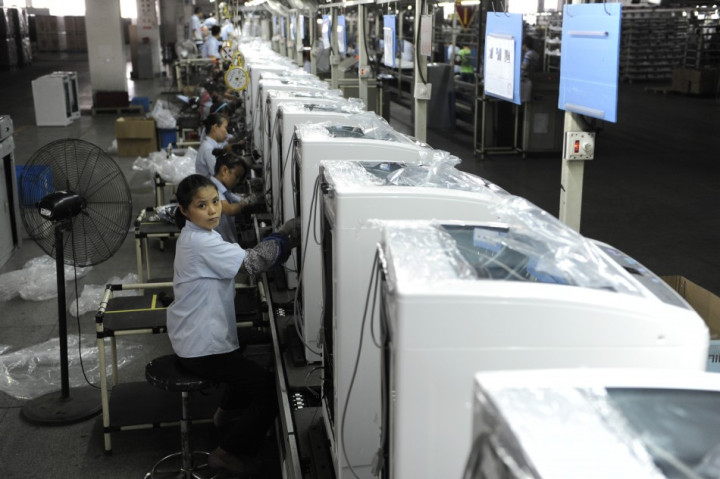 Growth in China's manufacturing sector slowed in November, according to two separate measures, indicating the world's second-largest economy is still facing downward pressure on growth.
China's official purchasing managers' index (PMI), which reflects activity among large industrial firms, declined further to 50.3 in November.
Meanwhile, a separate PMI prepared by HSBC largely taking into account private-sector and small and medium enterprises, declined by 0.4 point to 50.0 for the month – a six-month low.
In the official PMI, the output sub-index dropped by 0.6 point to 52.5, and the new order sub-index fell by 0.7 point to 50.9, reflecting weak industrial production growth in November. The weak output was primarily attributed to the shut down of steel mills in Hebei province.
The export order sub-index also dropped sharply by 1.5 points, suggesting that exports are unlikely to maintain a double-digit growth in November. Meanwhile, input price sub-index fell to the lowest level since March, indicating that the producer price index inflation could trend lower.
The HSBC index reading was the lowest since May, and compares to improvements in each of the prior five months.
Output had declined for the first time in six months, as subdued market conditions and relatively muted client demand led firms to cut production in November.
In addition, foreign demand continued to soften, with the latest expansion of new export business the slowest since June. Employment in the manufacturing sector continued to decline for the month.
"Today's data suggest that the manufacturing sector lost momentum and point to weaker economic activity in November," said Hongbin Qu, economist at HSBC.
"The PBoC's rate cuts, delivered on the 21 November, will help to stabilise property and manufacturing investment in the coming months. We continue to expect further monetary and fiscal easing measures to offset downside risks to growth."
Economists at ANZ Bank had the same opinion, saying Chinese authorities would ease policies further to accelerate growth momentum.
"In order to maintain the whole year growth at around 7.5%, we believe that Chinese authorities will intensify easing efforts in December to accelerate growth momentum," they said.
"On the monetary policy front, we see that the central bank is likely to add more liquidity into the market and to encourage commercial banks to extend more credits to the real economy."