Will the City bend rules to snare Saudi Aramco IPO?
The Financial Conduct Authority puts forward proposal that would allow firms owned by foreign states to list on London's stock market.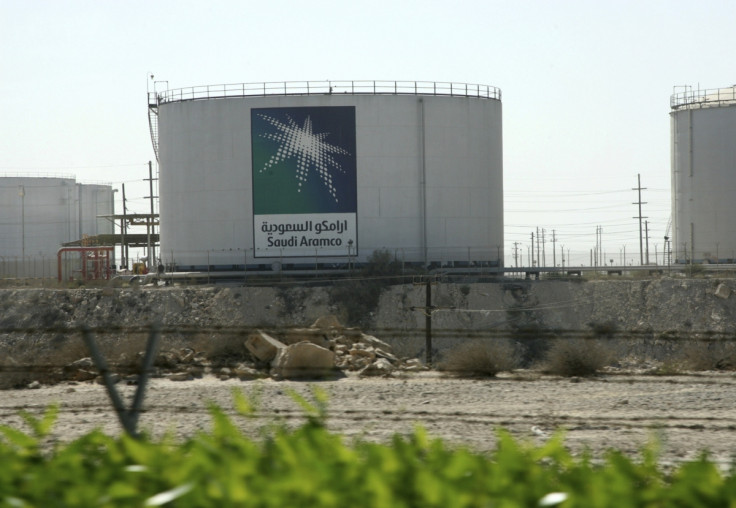 Britain's financial watchdog has put forward plans which would make it easier for state-owned companies to be listed on the London Stock Exchange (LSE).
The move could pave the way for a $2trn (£1.5trn) flotation of oil giant Saudi Aramco, the largest company in the world.
It is understood the proposed changes would allow the Saudi group to list in a new category, which could potentially have looser reporting and transparency obligations than those companies which list in the traditional way have to adhere to.
On Thursday (13 July), the Financial Conduct Authority (FCA) launched a consultation on the proposals. The financial regulator said it aims to create a category within its premium listing to allow companies owned by a foreign state to float on the LSE.
"Refining the listing regime in this way would make UK markets more accessible whilst ensuring that the protections afforded by our premium listing regime are focused and proportionate," said FCA chief executive Andrew Bailey.
"Sovereign owners are different from private sector individuals or companies – both in their motivations and in their nature. Investors have long recognised this and capital markets are well adapted to assess the treatment of other investors by sovereign countries."
Saudi Arabian government's officials hope to sell only a 5% stake in the oil giant, raising up to $100bn. That would comfortably dwarf Alibaba's initial public offering (IPO), which saw the Chinese internet retailer raise $25bn in January 2015.
The shares will be listed in the Saudi capital Riyadh, but given the country's stock market is too small to absorb such a huge flotation, Aramco is considering listing its shares in London, New York and Hong Kong as well.
The decision to float part of the company, is part of Deputy Crown Prince Mohammed bin Salman's Saudi Vision 2030 plan, which aims to create the world's biggest sovereign wealth fund and reduce Saudi Arabia's historic reliance on hydrocarbons.
The country's economic fortunes are closely linked to oil prices, which have swung wildly in recent years. In January last year, the price of a barrel of crude tumbled to a near 13-year low of $26, having been as high as $112 in June 2014, before rebounding to around $50.
Aramco alone pumps over 10 million barrels of oil per day, amounting to around one-ninth of the world's total supply, but the increasing shift away from oil consumption and onto renewable resources could have serious implications for the company.
However, earlier this week it emerged Abu Dhabi National Oil Company (ADNOC) could well beat Saudi Aramco's bid for a public listing.
A source told IBTimes UK that the planned IPO would be of ADNOC's distribution business, which manages 460 petrol stations and accompanying convenience stores across the United Arab Emirates (UAE).
While the company has confirmed plans for an IPO, a source at 22<sup>nd World Petroleum Congress said the listing could arrive as early as the fourth quarter of 2017, with ADNOC hoping for a $14bn valuation for the listed entity.
It is understood that the company is choosing to only list on the Abu Dhabi Securities Exchange (ADX), rather than seek a dual-listing with secondary float overseas, and the shares made available on the stock market would represent a stake between 10% and 15% in the firm.
© Copyright IBTimes 2023. All rights reserved.