Leicester City captain Wes Morgan has urged winger Riyad Mahrez to end speculation and commit his future to the Premier League champions by signing a new contract at the King Power Stadium. The Algeria international has been subject to interest from Arsenal and Chelsea this summer and, though manager Claudio Ranieri expects him to stay, the Foxes skipper wants the PFA Players' Player of the Year to confirm his intentions.
The Guardian understood last week that the 25-year-old had rejected a new deal with the club in order to pursue a fresh challenge. Jamie Vardy and Morgan have both signed new deals since the club's shock title, but Mahrez's refusal to extend his contract means his future is uncertain.
The Daily Express reported in June that Arsenal had submitted an offer of £25m for the winger while the same publication has claimed that Chelsea are plotting an offer of £32m. Speaking following the 2-1 friendly win over Oxford United, Morgan advised Mahrez to pen fresh terms.
"I know there's a lot of talking going off but hopefully everybody can follow in my footsteps," Morgan, who signed a new deal until 2019, told The Guardian. "We want to maintain our key players and build on that with the new players because we have got a lot to play for this season. We have some fantastic players and some of the bigger teams in Europe are going to want them.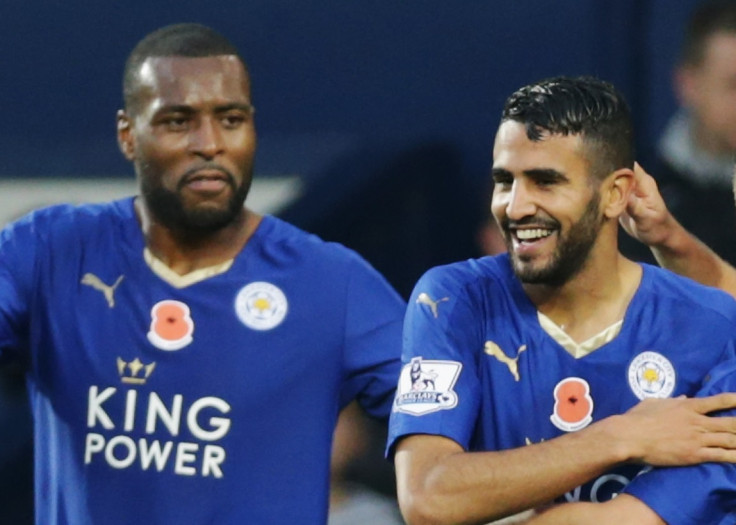 "We need to focus on our job, let the people talk the talk and do what we can do on the pitch. I suppose it's to be expected, especially after the season we had, and I suppose teams trying to poach our better players is part and parcel of the job."
Chelsea know all too well the chaos Mahrez can cause having been on the receiving end of his brilliance during the 2-1 away defeat last season in which he set up the first for Jamie Vardy and scored the second. Arsenal avoided being terrorised by Mahrez, as they did the double over Ranieri's side, but would be eager to bring in the season's outstanding player.
Ranieri is confident Mahrez will not join N'Golo Kante in becoming the latest departure from Leicester's title-winning squad. "Everyone here is happy and then it is finished," he told Sky Sports amid interest from Arsenal and Chelsea. "Yes [Mahrez has spoken to me about his future], he wants to stay. We wanted to keep everybody but Kante was good, so good luck to him. We want to keep him, but he wanted to go. I don't want unhappy players."