RMT boss vows union would defy new anti-strike laws in slave labour comparison
IBTimes UK uncovered the comments as Britain faces more industrial action before Christmas.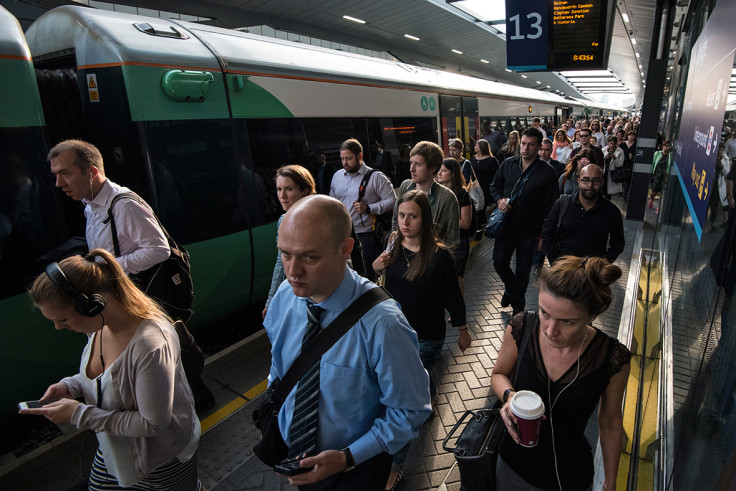 A defiant leader of the RMT Union has hit back at Chris Grayling and suggested his members would be willing to break the law if the government pushed through new anti-strike legislation, IBTimes UK has learned.
Steve Hedley, a senior general secretary at the RMT, also compared the Transport Secretary's proposals to slave labour.
"The difference between workers and those in enslavement is the right to withdraw labour. If the government attempt to ban strikes, then we must defy the law and take action anyway," he told his Facebook followers.
Hedley's comments came after Grayling told the BBC he would "have a careful look" at new legislation to stop crippling strikes.
The government has faced increasing pressure from commuters as hundreds of thousands have been left stranded as drivers have conductors have embarked on industrial action at Southern rail.
The strikes are part of a long-running dispute between Southern operator Govia Thameslink Railway and the transport unions including RMT and Aslef.
Southern management want to change the role of rail guards so that train drivers close and open doors with the help of CCTV, while the RMT and Aslef have raised safety concerns.
The parties held talks at mitigation service Acas on 15 December, but the negotiations failed to provide a resolution to the row. Southern and the unions have stressed that they are open to further talks.
Conductors represented by the RMT are planning a walkout for 24 hours on 19 December and again on 31 December.
Nick Brown, chief operating officer of GTR, said on Thursday night: "We're sincerely sorry that commuters' work and family lives are being punished with this unjustified and unprecedented industrial action.
"The unions must stop the pain and suffering blighting passengers and commerce. We will continue with our plans to modernise our railway and the services we offer customers. We urge the union to think again and work with us and move forward together. Our door remains open."
The controversial Trades Union Act, which came into force in May, was designed to cut the number of strikes in the UK.
The legislation, among other things, means 50% of those entitled to vote in a strike ballot must do so and in certain public services 40% of members entitled to vote must back the action for it to be valid.
The RMT had not responded to a request for comment at the time of publication.
© Copyright IBTimes 2023. All rights reserved.