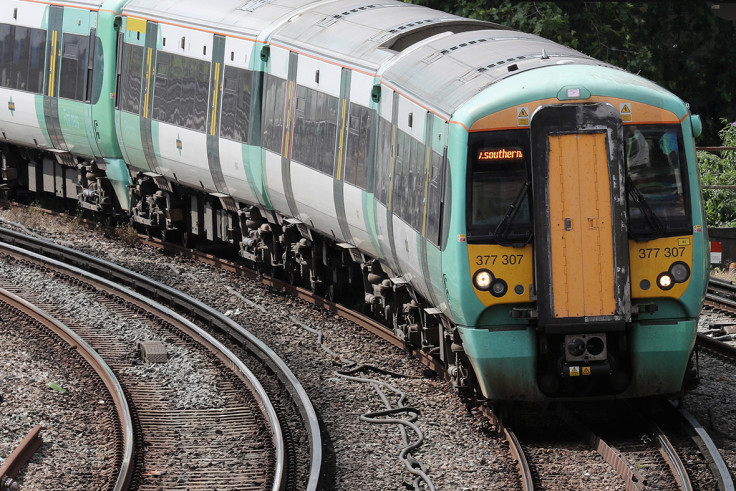 Peace talks between ASLEF and Southern rail have failed and Friday's (16 December) industrial action will go ahead, bringing chaos to parts of southern England.
After two days of negotiations, which sources had described to IBTimes UK as "positive", no deal could be reached between the union and the operator. Friday's walkout will be the third day of striking this week, which have affected over 300,000 commuters. An ASLEF source told IBTimes UK that they expect discussions to resume next week.
Nick Brown, Chief Operating Officer of Govia Thameslink Rialway (GTR), Southern's parent company, said: "We're deeply disappointed, as our passengers will be, that ASLEF has been unable to accept our proposals and that we cannot find a way forward to end this dispute with the drivers' union at this stage."
Why are the drivers striking? - IBTimes UK explains
"We put a practical offer on the table yesterday for the union to consider overnight with the aim of getting tomorrow's strike called off. Today we explored a number of initiatives with them. We're pleased that the union did acknowledge to us today they welcomed our attempts to find solutions. But, regrettably, they simply will not shift from their entrenched position and rigid opposition to our modernisation plans. Once again, ASLEF want to go back and not look forward."
Brown added: "Passengers and businesses are being held to ransom by the unions' wholly unjustified and unnecessary industrial action. The real victims of these strikes are passengers who simply want to receive the train service they deserve to get them to work and home again."
"ASLEF claims drivers closing doors is inherently unsafe. The Office of Rail and Road and the Rail Safety & Standards Board have stated that drivers closing doors is a safe mode of operation. For 30 years trains have been running up and down the country's railways this way and today over a third of the national train network runs this way."
"So the public will be simply perplexed that the union is maintaining such an entrenched position given drivers being fully in charge of the train is so commonplace today."
"We're sincerely sorry that commuters' work and family lives are being punished with this unjustified and unprecedented industrial action. The unions must stop the pain and suffering blighting passengers and commerce. We will continue with our plans to modernise our railway and the services we offer customers. We urge the union to think again and work with us and move forward together. Our door remains open."