Robbie Williams' management have been accused of putting the singer's tour tickets on resale websites at higher prices. However, the claims come as a surprise as the same company slammed ticket touts for ripping-off consumers with extortionate ticket prices.
The Let Me Entertain You singer is set to embark on his 30-date European tour from 2 June at the Etihad Stadium in Manchester. According to a report from the BBC's Victoria Derbyshire show, management company Ie:music placed tickets for Williams' tour on secondary marketplace websites Get Me In and Seatwave often £65 ($78) more than the price on Ticketmaster.
In one instance, tickets on Ticketmaster for the inaugural tour show in Manchester advertised seats located on level one, block 126 were priced at £95. However on Get Me In, "platinum" seats on the same level but in block 125 were selling for £160 before fees.
Ticketmaster, which owns SeatWave and Get Me In, said their "platinum" tickets are "priced according to demand, in consultation with our clients, the event organisers".
As the tickets came from the management company, profits from the ticket sales go directly to them. IBTimes UK contacted Ie:music and Williams' representatives but received "no comment".
Defending their platinum tickets, Ticketmaster told IBTimes UK: "Platinum tickets are a very small percentage of the best seats that are priced according to demand, in consultation with our clients, the event organisers. The UK live events industry has been successfully using platinum for many years so that the full value of these tickets goes back to the rights holders and not to resellers."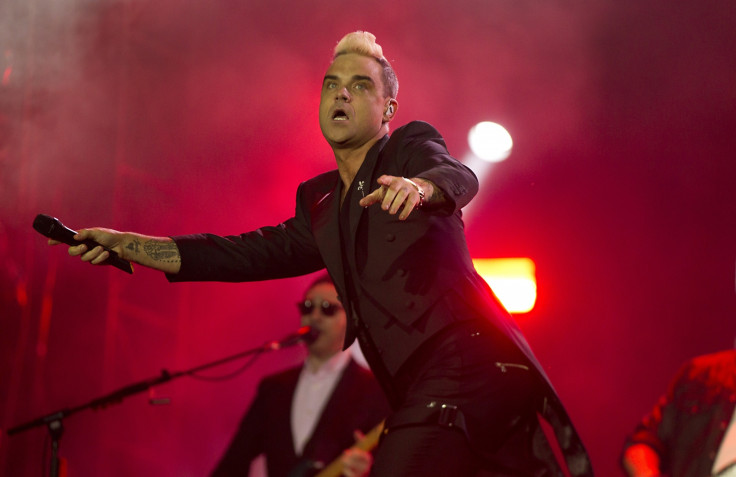 In 2015, Ie:music signed a petition slamming the increasing problem of ticket touts in the music touring industry and urging the government to take action against resale websites. The company said at the time: "We as artist, managers and agents deplore the increasing industrial-scale abuse and insider exploitation of tickets for music, arts and sports events by ticket touts, and their online associates and facilitators."
Robbie Williams UK & Ireland tour shows
2 June: Etihad Stadium – Manchester, England
3 June: Etihad Stadium – Manchester, England
6 June: St Mary's Stadium – Southampton, England
9 June: Murrayfield Stadium – Edinburgh, Scotland
13 June: Ricoh Stadium – Coventry, England
17 June: Aviva Stadium – Dublin, Ireland
21 June: Principality Stadium – Cardiff, Wales
23 June: London Stadium – London, England