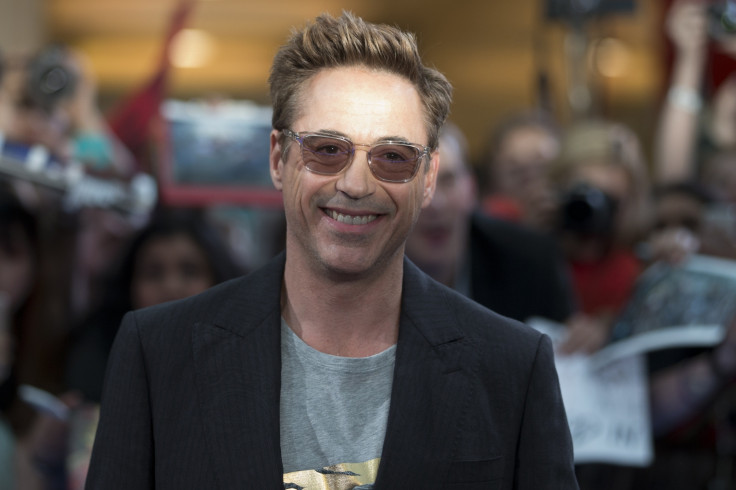 Robert Downey Jr has been named the highest- paid actor in the world by Forbes for the third straight year, as the "Iron Man" star earned an estimated $80m between June 2014 and June 2015.
Downey earned $5m more than his 2014 haul, with Marvel being very generous to him, as the studio felt no one else could play Tony Stark with perfection.
Marvel's latest superhero chronicle "Avengers: Age of Ultron", grossed more than $1.3bn worldwide.
Veteran Chinese actor and martial arts star Jackie Chan came in at number two on the list with earnings of $50m from Hollywood and China.
"Fast and Furious" star Vin Diesel claimed the third spot with $47m, and was followed by Hollywood stars Bradley Cooper, Adam Sandler and Tom Cruise.
From India's Bollywood, veteran actor Amitabh Bachchan, Salman Khan and Akshay Kumar found places in the top 10 list, with 72-year-old Bachchan and 49-year-old Khan sharing the seventh rank with $33.5m each. Kumar was the ninth largest paid in the world at $32.5m.
The 34 highest-paid actors, who hail from seven countries, earned a combined $941m before taxes and fees between 1 June 2014 and 1 June 2015, according to Forbes.
Forbes's list measures earnings before subtracting management fees and taxes. It is based on data from Nielsen, Box Office Mojo and IMDB, as well as interviews with agents, managers, lawyers —and the stars themselves.
See the list of highest-paid actors below: