Robert Pattinson 'deeply wounded' after ex-flame Kristen Stewart termed their romance 'gross'
The duo split in 2013 after Stewart got involved with director Rupert Sanders.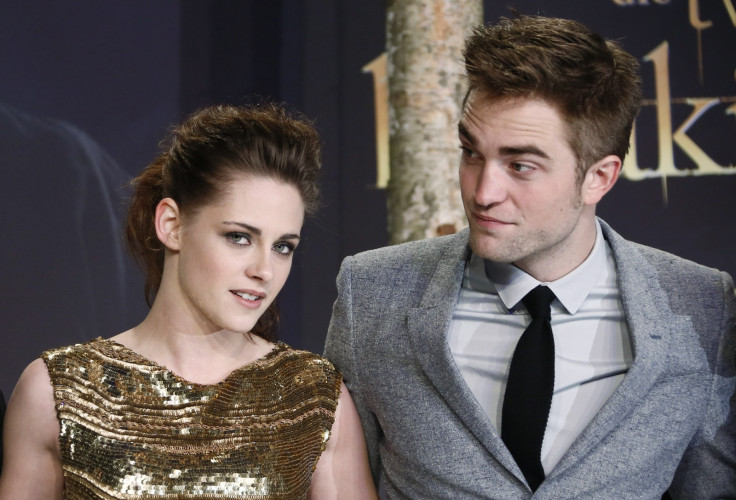 Robert Pattinson is reportedly "deeply wounded" after Kristen Stewart termed their romance "gross" saying it "wasn't real life" in a recent interview. Moreover, the 30-year-old actor "doesn't know why" his ex-girlfriend is going out of her way to hurt him.
"Robert heard Kristen's comments and although he isn't shocked he is deeply wounded," a source told HollywoodLife. "She seems to be going out of her way to hurt him and he doesn't know why."
"They have both moved on, so there is no reason to disrespect what they had in the past," the source said, adding, "He knows she probably didn't mean to come off as harsh, but it still isn't fun."
The American Ultra star told The New York Times that their highly publicised relationship was turned into a "product" due to the intense media scrutiny. Moreover, the 26-year-old actress also said she could not take it anymore as being in the relationship was too stressful for her.
"People wanted me and Rob [Robert Pattinson] to be together so badly that our relationship was made into a product. It wasn't real life anymore. And that was gross to me. It's not that I want to hide who I am or hide anything I'm doing in my life. It's that I don't want to become a part of a story for entertainment value," Stewart told NYT.
Stewart and Pattinson began dating after meeting on the sets of the Twilight franchise but split in 2013 after the actress got involved with her Snow White And The Huntsman director, Rupert Sanders. However, since then the two have found love. Stewart is dating visual effects producer Alicia Cargile, while Pattinson is engaged to FKA twigs.
During the same interview the actress also opened up about her relationship with Cargile, who she has been dating on and off for three years. The couple got back together after the actress split from SoKo earlier in the year.
"I would never talk about any of my relationships before, but once I started dating girls it seemed like there was an opportunity to represent something really positive," she said. "I still want to protect my personal life, but I don't want to seem like I'm protecting the idea, so that does sort of feel like I owe something to people."
© Copyright IBTimes 2023. All rights reserved.