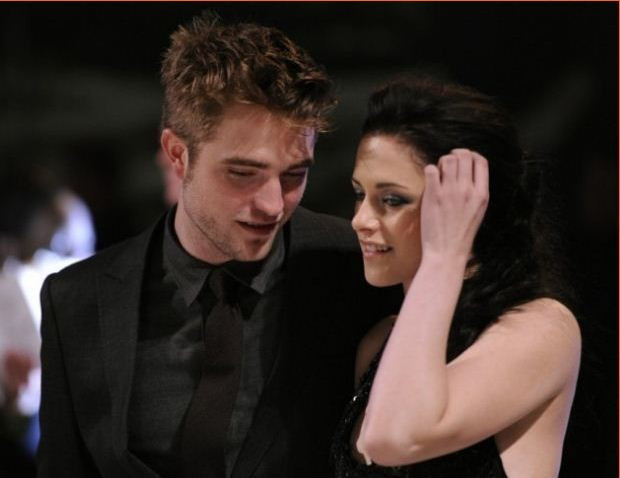 Kristen Stewart and Robert Pattinson who are giving their relationship another go, were spotted cosying together at the Sayers Club for a Prince concert in Los Angeles.
\"Rob and Kristen were inseparable,\" an eyewitness told Us Weekly, \"They were so lost in each other, it was ridiculous. They looked just like they do in the movies...completely in love. They were talking very closely all night, laughing, kissing, holding hands, arms around each other. Everyone just let them be.\"
Pattinson who was dressed up casually in low-slung jeans, combining with T-shirt, a black jacket, and a baseball cap, reportedly draped a protective arm around Stewart.
\"They looked very natural together. Watching them, you would never know the scandal that erupted,\" the witness said, \"I didn\'t see them argue once.\"
Later, they were spotted getting into the same car and sitting next to each other in the backseat. The Cosmopolis actor hid his face under his baseball cap, while Stewart concealed hers with her hand.
The two reunited in L.A. after completing promotional events for their upcoming movie The Twilight Saga: Breaking Dawn - Part 2. Stewart attended a photo call held at the Kumano Shrine in Tokyo, Japan while, Pattinson took part events in Australia.
Reports of the duo back together emerged after they were seen outside a Los Angeles bar with friends. Another photograph showed the two kissing outside her home. Stewart also claimed her relationship with Pattinson has become stronger than ever despite her cheating on him.
\"There\'s still healing to do and trust issues,\" a source told People, \"but Kristen will do whatever it takes.\" Another source explained why Pattinson took her back: \"He never stopped loving her.\"
Other celebrities who also attended the event include Minka Kelly and boyfriend Chris Evans, Jenny McCarthy, Sophia Bush, Jeremy Piven, and Maksim Chmerkovskiy.
The Twilight series is based on the best-selling novels of Stephenie Meyer and the final instalment of the film - Twilight Saga: Breaking Dawn Part 2 - is set for worldwide release on 16 November.