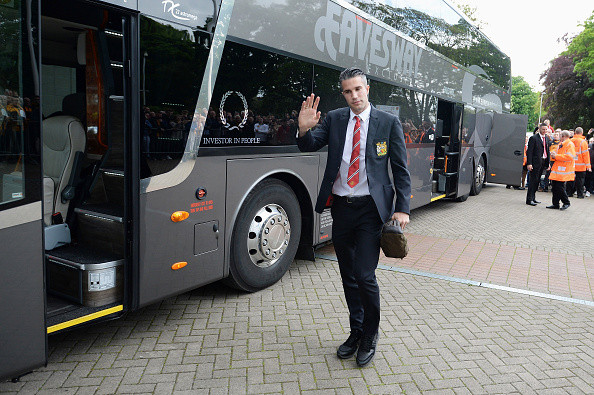 With the 2015 summer window officially opening for business on 1 July, one of the most intriguing headline transfer sagas has related to the future of Manchester United's Robin van Persie.
The Dutch striker, restricted to just 43 top-flights starts over the last two seasons, has seen his influence at Old Trafford steadily decline largely as a result of persistent injury woe and it appears that not even his previously strong relationship with compatriot Louis van Gaal will be enough to prevent him from seeking pastures new.
Recent reports claim that Super Lig runners-up Fenerbahce have entered talks with United over a deal for Van Persie after settling upon personal terms, with The Guardian now confirming that a fee of £4.7m ($7.2m) has been agreed between the two clubs and that the transfer is expected to be announced imminently.
Providing there are no unforeseen late hiccups, the 31-year-old will become the second United player in a matter of days to move to Sukru Saracoglu Stadium after winger Nani, evidently not a part of Van Gaal's first-team plans after spending last season on loan back at Sporting Lisbon, was unveiled as a Fenerbahce player on a three-year deal.
These particularly high-profile arrivals follow Arsenal outcast Lukas Podolski's decision to swap London for Istanbul to join Galatasaray, while David Ospina, Brazilian right-back Rafael and Chelsea midfield duo John Obi Mikel and Ramires are just four more examples of Premier League players currently believed to be being courted by Turkey's biggest clubs.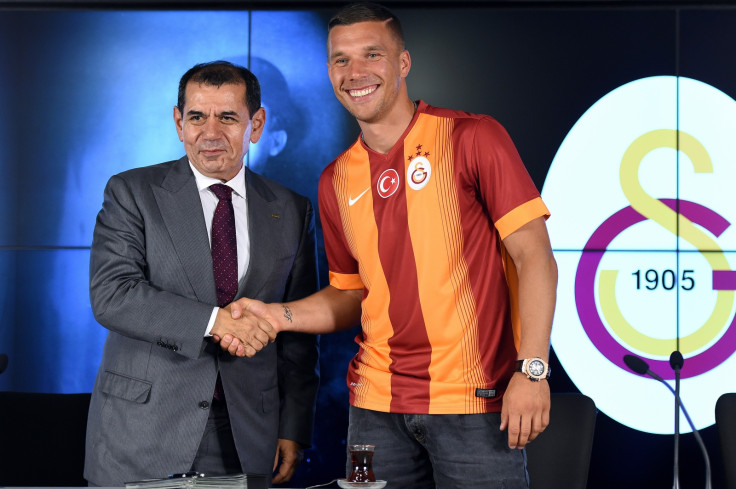 The influx of foreign talent into the Super Lig is certainly nothing new with Wesley Sneijder and Didier Drogba among the names to have featured over recent seasons. However, it does certainly seem that this window in particular has seen a notable increase in the number of non-Turkish players being linked with potential moves to the country.
The key explanation for this would appear to reside in the decision to significantly alter regulations relating to the fixed number of domestic players. In January, it was announced that Turkish clubs could now include up to 14 foreign representatives in a 28-man squad.
"The relaxing of the foreign player ruling has resulted in an increase in the number of non-Turkish based players being linked with the Super Lig," Emre Sarigul, co-founder of Turkish-Football.com, told IBTimes UK.
"Last season, Super Lig clubs were only permitted to sign eight foreign players and allowed to play five in the matchday squad. The idea behind the limit was to force clubs to develop their own talent and raise the quality of domestic players. What actually happened was a domestic transfer bubble. There were not enough quality players available and youth products are not produced overnight. Demand far exceeded availability of quality players and raised average players' values astronomically overnight."
So aside from that change, just what is the specific appeal of the Super Lig to individual foreign players at present? Why is Turkish football successfully attracting established players that, while perhaps not at their respective peaks, would surely have attracted interest from other major leagues around Europe?
"Turkish football has been on an upward trend for 20 years," Sarigul,continued. "Football in the country was always popular but non-existent on the global stage. 20 years on, the television rights have risen 16-fold becoming the sixth most lucrative league in the world. Clubs like Galatasaray and Fenerbahce in particular have pretty strong financial muscle - Galatasaray have featured regularly in the Deloitte top 20 rich list and Fenerbahce often flirt with the top 20.
"The development isn't smooth and it often feels like one step forward two steps back but it you look at the bigger picture there is no doubt that football in the country is nowhere near it's potential yet - but that is changing. The TV rights revenue is expected to continue rapidly rising, new modern stadiums are being built across the country and clubs are closing the knowledge gap by bringing in more qualified coaches and technical staff from Europe."
In April, Fenerbahce's team bus was attacked by a gunman as the team made their way back to the capital following a comfortable league victory over Caykur Rizespor. While none of the playing staff came to any harm, driver Ufuk Kiran was wounded and hospitalised.
This, combined with issues of hostility and violence between rival supporters, has obviously been deemed a concerning issue for Turkish football along with dwindling attendances and the exits of existing foreign-born players such as Demba Ba, who left Besiktas in favour of a move to Chinese Super League outfit Shanghai Shenhua in June.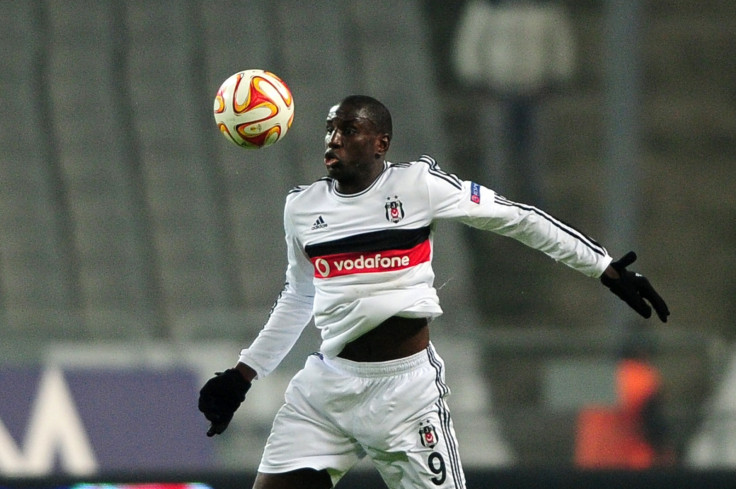 On these points, Sarigul added that problems with violence were not as pressing as they once were in addition to pointing to an increasingly savvy business approach as the reason behind Ba's exit. He adds that the introduction of a deeply unpopular e-ticketing system has been the chief cause of falling crowd figures.
"Traditionally, players of Ba's quality would have moved to Turkey at the twilight of their career on extortionate wages with no resale value. What is currently happening is that clubs are closing the knowledge gap with the competition in Western Europe. There are of course issues of violence from time to time, but it is less of a problem than say a decade ago.
"Violence is not as common as it was partly due to away fans being banned in derbies. It is going to take a more mature approach from club presidents/boards and the media to really get the fans to calm down as in many cases they are actually responsible for creating the animosity - they also benefit from the 'passion' and deflect problems on the 'enemy' when things go wrong.
"The Passolig problem is also an issue. Supporter groups are protesting the e-ticketing system because it of privacy issues and the fact that it is in fact a credit card which opens a bank account. It is also compulsory and has resulted in a fan backlash."
While it can sometimes lead to unsavoury scenes and rivalries being taken a step too far, Sarigul believes that the fanatical support associated with the likes of Fenerbahce and Galatasaray and the near godlike status fans quickly bestow upon popular new signings can act as a considerable pull as well as the obvious financial incentives on offer.
"Money talks and people want to be loved at the end of the day. The Turkish league offers both in excess. It is hard to match the superstar status a 'star' player will achieve in Turkey with most other league in Europe. There are few other leagues where new transfers are greeted by hundreds if not thousands of fans will welcome a player at the airport before he has even signed.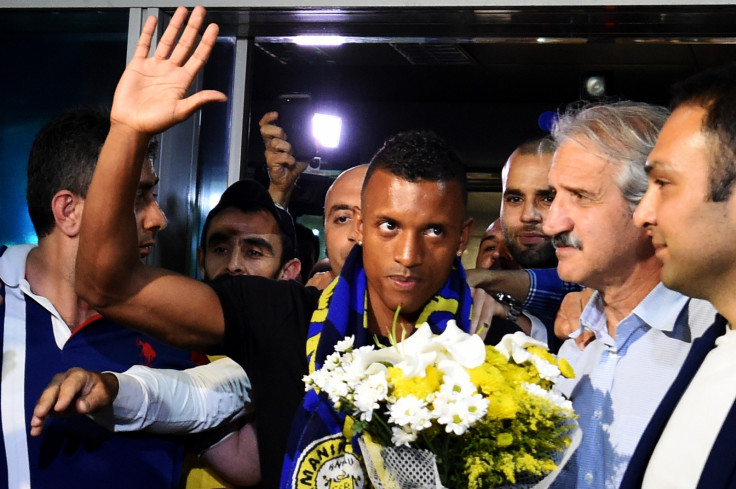 "The minute a player with a reputation starts showing interest in a Turkish side his social media following will see a huge surge, he will receive a showering of support, the diaspora fans even find a way to find them if they are near. It really is a surreal environment and level of fandom that is rare to find elsewhere these days. It is not every player's cup of tea but many relish it. The weather for the most part is not bad and most players end up in Istanbul which is a global city that can offer living standards on par if not higher than the other major footballing cities."
Ultimately, it seems almost certain now that Van Persie will be the next celebrated recruit to Turkish football. Under former AC Milan midfielder and new sporting director Giuliano Terraneo, Fenerbahce appear to be leading the way in allowing a man of considerable experience to successfully dictate transfer policy and attract players from across the continent.
"There has been a knowledge gap between Turkey and the top leagues in Europe and Fenerbahce have taken a leap towards bridging that gap," Sarigul said of Terraneo's influence.
"It would not be a surprise for rival clubs to impose a similar policy and bring in professionals from leagues like Serie A, Bundesliga, La Liga and the Premier League to bring their coaching, scouting, footballing policies in line with the strongest leagues in the world. There is a lot of potential in Turkish football, but it just needs to be nurtured in the right hands."
Şükrü Saraçoğlu Stadium