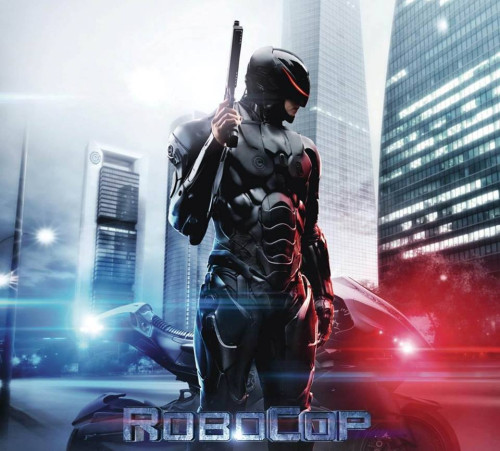 The 1987 film Robocop was considered an 'underdog' film at the time but eventually became a big hit and established itself as a cult movie.
No wonder, when a reboot of the film was announced, fans of the original film and franchise (the film spun sequels and TV series) reacted negatively.
However, the reboot, which is set to release in UK on February 7, has managed to generate positive vibes and early reviews by critics are 'lenient'.
The remake had its share of hiccups as the film faced production delays and casting issues. But it has finally hit screen and here is what the critics are saying:
Richard Jordan of Total Film talks about the plot of the film:
The film, set in 2028, shows a world where mega-multinational OmniCorp is US military's major contractor. Its ruthless CEO Raymond Sellars (Michael Keaton) has his eyes set on conquering the one area of business they haven't yet cracked – securing America's own streets.
With US citizens unwilling to accept a police force made up of faceless robots, Sellars devises a radical solution – merge a real cop with an artificial body.
Enter Alex Murphy (Joel Kinnaman), who after a brutal assassination attempt, is the prime candidate for the RoboCop programme: a family man with a fierce commitment to justice.
"Just like the original, the struggle between man and machine forms the backbone, though here the concept is upended," says Jordan
Comparing the 2014 reboot with the beloved 1987 original, Leslie Felperin, in her Hollywood Reporter review calls this version "more family friendly, with its emphasis on parent-child relationships, be they between the protagonist and his son or the more symbolic one between the hero and his doctor-creator."
According to THR, the 2014 PG-13 RoboCop stays away from the blood, violence and extreme content like f-bombs and bared breasts that earned 1987's version an R.
With regard to performances, Joel Kinnaman, best known as one of the leads in TV show The Killing, does the suit justice, delivering an initially likeable central performance as Alex Murphy, and then effectively portraying the pain and misery of being a little less than human thereafter, as per IGN.
Gary Oldman excels as a scientist Dr Dennett Norton, a complex character with shades of grey. Keaton portrays the menacing act just right, "somewhere between Steve Jobs and Dick Cheney for his alpha-shark villain," says THR.