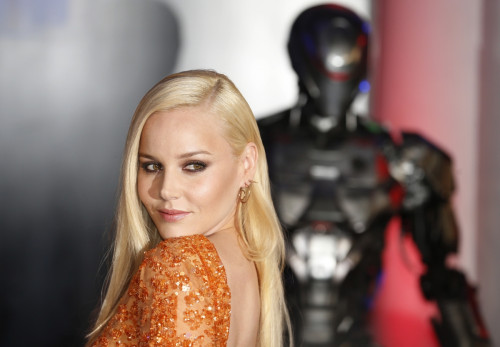 All eyes were on Abbie Cornish as she hit the red carpet for the world premiere of the new sci-fi movie RoboCop at London's BFI IMAX this evening. (5 February)
The 31-year-old star was like a burst of sunshine on a grey day, as she brightened up the red carpet in a striking full-length tangerine gown, with delicate sequin embellishment.
Cornish takes on the role of Clara Murphy, the wife of Detroit police officer Alex Murphy, played by Joel Kinnaman in the reinvigorated remake of Paul Verhoven's 1987 cult classic.
While the film marks a distinct change of gear for the Australian movie star, she admitted to be being a fan of the original film.
"I grew up with three brothers, so when I was a kid we watched the VHS (of RoboCop) over and over," she revealed.
"It's a film that I felt was nostalgic for me, especially because I haven't really done a film like this before. The closest I got was Sucker Punch, but I just really loved the original RoboCop and I thought this was such a wonderful recipe for a great movie."
Cornish was joined on the red carpet by co-stars Gary Oldman and Joel Kinnaman.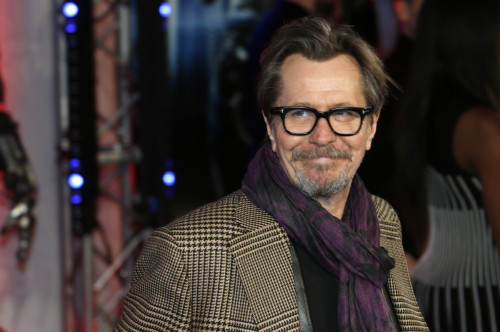 New mum Katie Price made quite an impact wearing super-tight leather trousers and fluffy trimmed shoes.
A red carpet regular, the former model posed for photos with her third husband Kieran Hayler.
RoboCop releases in the UK on February 7.