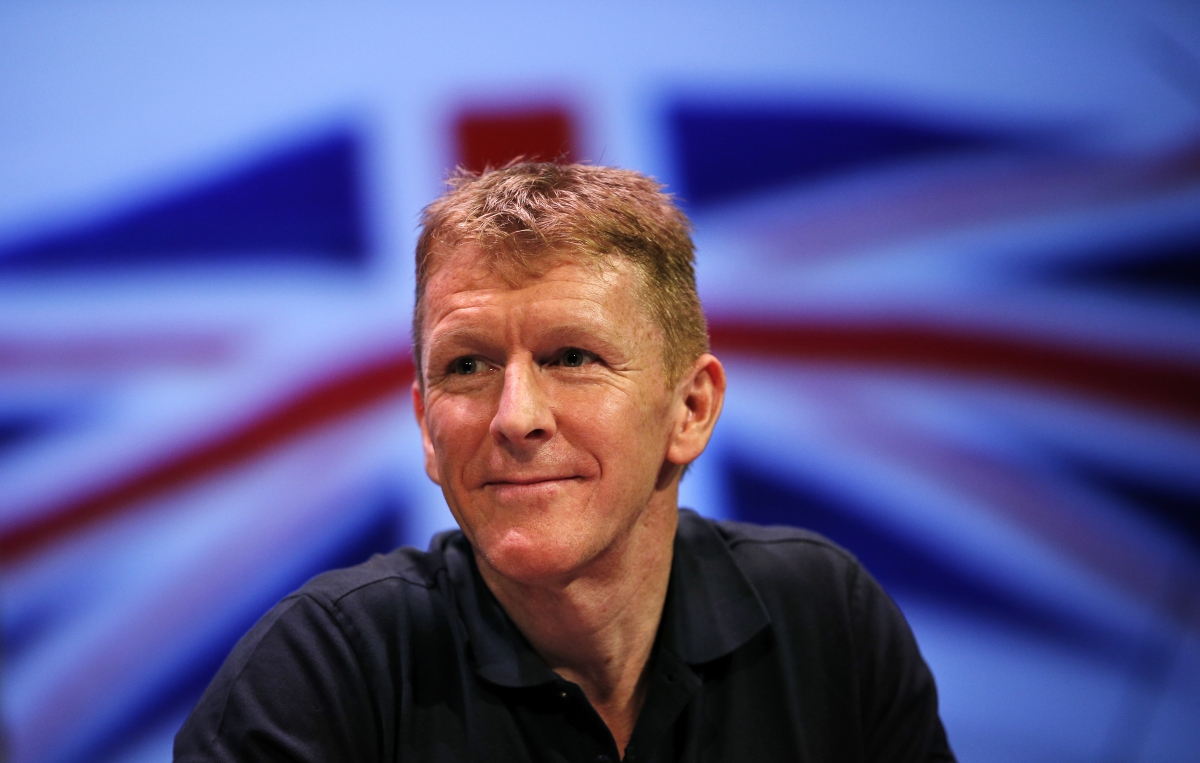 The spacecraft that will transport British astronaut Tim Peake to the International Space Station has been rolled into position on the launch pad at a space centre in Kazakhstan. The Soyuz rocket is now sitting in a vertical positon ready for lift off at Baikonor cosmodrome – the same launch site used by Yuri Gagarin when he became the first man in space in 1961.
All being well, Peake's rocket is expected to launch at 11.03am on Tuesday accompanied by veteran Russian commander Yuri Malenchenko and American Tim Kopra. He will become the first Briton ever to set foot on the International Space Station, when he arrives approximately six hours later having spent much of the journey travelling in excess of 17,500mph.
Although Peake is not the first Briton to venture into space, he is the first to be funded by the UK government. Helen Sharman became the first Briton in space when she visited the Mir space station in 1991 although that mission, dubbed Project Juno, was a cooperative arrangement funded by the Soviet Union and a group of British companies.
Peake will spend the next six months on board the International Space Station, which orbits Earth at an altitude of 225 miles. He will participate in 265 experiments during that time, as well as carry out routine maintenance tasks to ensure the station's communication channels, power networks and 15-year-old suction toilets are in perfect working condition.
Frank de Winne, a former astronaut and the current head of the European Space Agency's training programme, admitted to feeling nervous about Tuesday's launch. "If it's a really close friend or one of your people and the family is close by it's an emotional moment. You really live with them through this moment," he told Sky News.
Hundreds of space lovers have already arrived at the Baikonor cosmodrome ahead of the launch, which will see the Soyuz rocket blast off with a thrust of 266 million horsepower. The mission is titled Principia – named after Isaac Newton's Naturalis Principia Mathematica, which set out the main laws of motion and gravity.
As anticipation of the launch builds, Peake revealed details of the playlist that will soundtrack his stay on the International Space Station. Among the tracks that make up the 43-year-old's so-called "rocket list" are I Gotta Feeling by the Black Eyed Peas and Sunday Morning by Maroon5.
Peake also said that he has already selected the three songs he'll be listening to as he makes the final checks to his Kazakhstan-built Soyuz rocket before Tuesday's launch. He opted for Queen's Don't Stop Me Now, U2's Beautiful Day and Coldplay's A Sky Full of Stars.
"I love Queen and I think that [song] has just got so much energy and obviously fun lyrics to go with it," the astronaut told the Sunday Times. He has previously stated that in order to hear the music as it is piped into his cockpit, it will need to be "real loud".
His selection appears to have already won the support of one of his favourite bands. Earlier this week Coldplay tweeted a cut-and-paste collage depicting an astronaut flying through space accompanied by a message wishing the father-of-two luck on his trip.
Peake's playlist won't be the only form of entertainment on board the International Space Station during the six-month trip, however. Earlier this week Peake revealed that a projector and screen has been set up on board and that the hotly anticipated new Star Wars film The Force Awakens will be waiting for them when they arrive. "What a place to watch it!," Peake tweeted.